Marketing resources
This section of our site is all about offering you inspiration, whether it be for tactical or more strategic elements of your work with Email Marketing and Marketing Automation. Here you will find tips, tricks and maybe even the occasional revelation that will help take your communications to the next level. Subscribe to our newsletter to receive our content updates.
The Definitive Guide to Marketing Automation
Have you noticed how your to-do list continually grows? Have you ever wondered how you are going to handle your ever-growing tasks? This is a challenge marketers face on a daily basis. With technology moving so fast, companies are always looking to be one step ahead of their competitors. Thankfully life and work can become a lot more stress free with Marketing Automation.
The Ultimate Guide to Email Marketing
Email has been around for decades. It is the most valuable tool used to deliver campaign messages, via email marketing, while increasing leads and converting them into sales. In this, The Ultimate Guide to Email Marketing, we will show you how to best use this tool to drive your business with a focus on increasing your return on investment.
Explore all our articles
The material in our marketing resources is primarily based on Email Marketing and Marketing Automation. But we tend to write about everything that may be relevant to your marketing needs, including social media, search engine optimization and much more.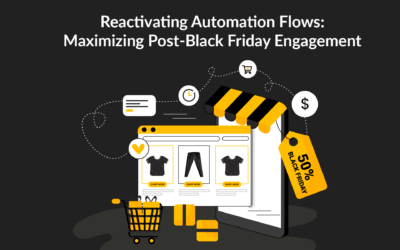 Businesses can maximize post-Black Friday engagement by using reactivating automation flows. This helps turn one-time shoppers into loyal customers. Explore with us a crucial aspect of modern marketing strategy: Reactivating Automation Flows. In this post-Black Friday...