Did you know that by using email marketing you are one click closer to success?
While other messaging platforms are trying to downplay the success of using email marketing, statistics show results contrary to belief. Even though other platforms are evolving and new ones emerging, it is email marketing that continues to provide the highest return on investment (ROI).
In fact, over the past decade there have been concerns from marketers that email marketing was on a downward spiral. But rest assured email marketing is still going strong and will be around for some time to come.
The return on investment with email marketing is approximately $40 for each dollar spent. In some cases, the return can be higher for some industries, especially within the retail and ecommerce sectors. And when A/B split testing is applied the return on investment can be even higher.
Using Email Marketing
Using email marketing has many benefits, which I will elaborate on shortly. Companies of all sizes can benefit from using email marketing. And whether you are selling directly to consumers or other businesses, email marketing has its place for you.
There are currently over 333 billion emails sent and received each day; a number to be reckoned with. Within this number of emails lies endless opportunities for you to benefit from by simply using email marketing. Yes, the pie is big enough for all to enjoy a slice.
So let us now look at the 9 reasons why you should be using email marketing.
1. Everyone Uses Email
With over 4.2 billion email users worldwide, we know that almost everyone uses email. What is more, about 80% of emails are being opened on mobile devices first. This creates instant delivery of an email to the customer in the palm of their hand.
Email is an important communication tool that all businesses and people rely on. So, make use of this marketing tool and reap the rewards. Sending the same message in bulk has never been easier.
2. Lead Generation
Lead generation plays a key factor in the success of all businesses. Without leads there would be no business. So, gathering leads with email marketing is an excellent choice. It will keep a consistent flow of leads coming in.
The most effective way to benefit from this is to create opt-in forms. Here, you are asking prospective customers for their name and/or email address in exchange for information, news, tips etc.
These leads can then be nurtured through the sales funnel with email marketing. Lead generation ultimately leads to a growing email list.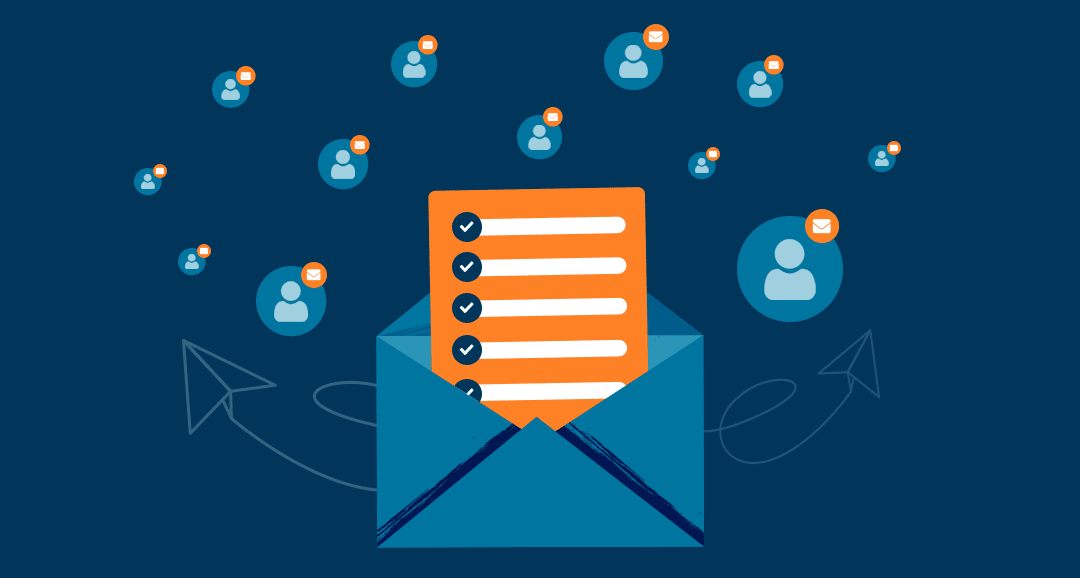 3. Building An Email List
The most effective use of email marketing is the ability to be able to deliver to a large audience. On the flip side, one of the hardest tasks with email marketing is to create and grow an email list.
Building a good email list is no easy task, but with time and the right application growing an email list will create a solid foundation for all your future marketing campaigns. And with a solid email list, you will be able to communicate with large audiences.
4. Raising Brand Awareness
Email marketing will help raise brand awareness. And it is a very cost-effective exercise as well. But, to keep the awareness on the rise, the content needs to be good, and it needs to be consistent. Creating great-looking campaigns is an added advantage.
Some of the simple ways to help keep your brand top of mind is to send out periodic emails. Some examples include: a welcome email, company update, industry update, new product arrivals at your swag store and most obviously special deals.
By drip feeding information along with educating your audience you are sure to stay top of mind.
What better way to raise brand awareness and keep communication going?
5. Customer Engagement
Communication is key. And this can go hand in hand with brand awareness. Once you have created a good email list and are generating leads, then your customer engagement should be on the rise. But the engagement does not have to stop. It can continue and, rightly so, it should.
With the ability to stay in contact in real time, customer engagement will continue. With email marketing you can create compelling campaigns to intrigue your customers' minds and keep them informed.
When used correctly, email marketing can create long lasting relationships, providing the information being sent is valuable to the recipient.
It is also a clever idea to ask for feedback. This in turn can generate referral sales.
6. Increase In Sales
By using email marketing, you are sure to increase your sales. To what extent you increase your sales will depend on the size of your business, the activeness of your campaigns and the value you offer.
Although the return on investment with email marketing is high, it does not mean that it will happen automatically. There is still a lot of work to be done when it comes to creating compelling campaigns.
But what will happen automatically is the process of sending out emails and the email flows that will follow based on the recipient's action. And this is achieved with the use of segmentation and automation.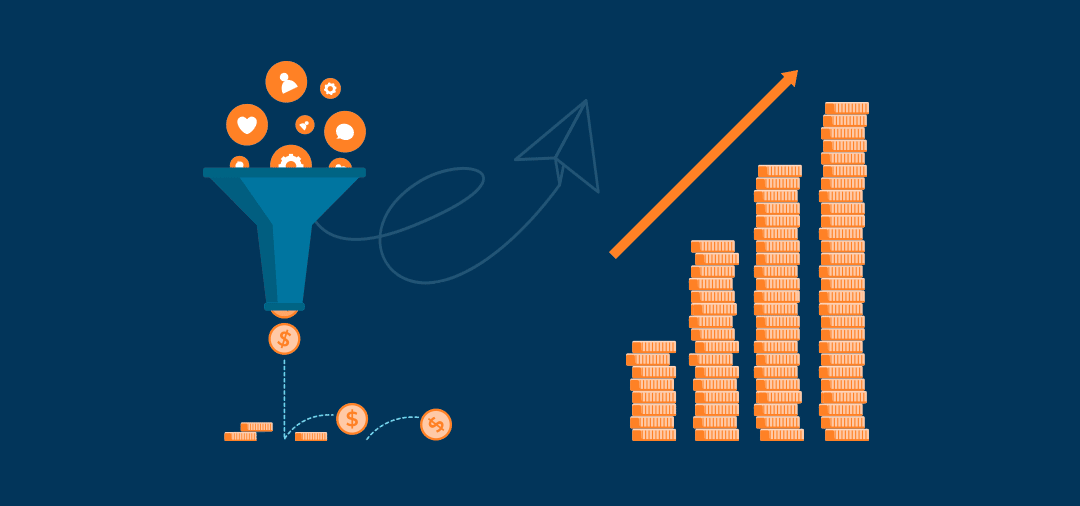 7. Segmentation
With segmentation you can create content for specific audiences. Therefore, only emailing those who are relevant to the content. Segments can be created based on the following information; demographic, psychographic, behavioral, geographic, and firmographic.
With so much information available you can create many segmented groups. Moreover, ensuring the right message is being sent to the right person.
For example: A particular store may have a special deal only relevant to purchases from said store. So, the segment (target audience) will be those you live within proximity of the store. This will entice the target audience to visit and bring them one step closer to making a purchase.
And with segmentation you can create a more personalized experience.
8. Personalization and Automation
With email marketing you can make the email personal, as if you are addressing the recipient directly. When in fact the same email is being sent to a larger targeted audience. It is designed to create a unique email experience, as if two humans are interacting.
This process goes one step further depending on the recipient's actions, or lack of. With an automated process, email flows can be created so that messages are tailored and sent based on these reactions.
For example: Email flows can be created to those who do not open the email. Or open the email but do not click through to the content. And to those who have opened the email and clicked through to the content, in which case it could have led them to look at items to buy online.
And if the item has been added to a shopping cart, but the order has not been completed, then a new email flow can be sent to target those with an abandoned cart.
All these actions or non-actions can be measured.
9. Measurement
One of the beauties in using email marketing is in the ability to measure performance and results. This not only provides you with insight into how well your campaigns have performed, but also whether the emails are being opened.
Every marketer wants to know if their emails are being read. And if their call to action is being heard. Email marketing campaigns are created so recipients click through to your desired content. And if this is not happening, then actions need to be taken on your end. Maybe it is time to be more creative?
One Click Closer to Success
Well, we know it is not just one-click, but it may be the one click from your customer that results in a purchase or commitment.
And most importantly, email marketing is affordable. Although most email providers will allow you to start up with no cost at all, some providers do charge. And the startup fee would generally be minimal. The fee can also vary depending on the amount of email addresses you have on your mailing list.
Businesses always look at their bottom line. Because the balance sheet needs to show a profit. And as a marketer the bottom line is you should be using email marketing.
 This blog post has also appeared in a MarketingPlatform Newsletter.
Author: Alex Trajcevski
Try MarketingPlatform for free for 14 days
The trial period is free, completely non-binding and expires after 14 days if you do not wish to continue.
When you sign up, you will also receive our educational flow via a series of emails along with our newsletter with regular updates.