Integrations
At MarketingPlatform, we have made it easy and simple to integrate with a wealth of webshop systems, ERP systems, 3rd party lead generation tools, social media and much more, which enables you to send your data back and forth between MarketingPlatform, and the system or systems you use.
For example: Send data from Magento and synchronize contact and deep data in the form of purchase data into your MarketingPlatform account.
We have standard integrations for the vast majority of webshop and CMS platforms. Use our Connector and connect to an API, write code against our REST API, SDK or use Zapier as an integration hub.
The possibilities are great and the flexibility even greater, which gives practically endless opportunities.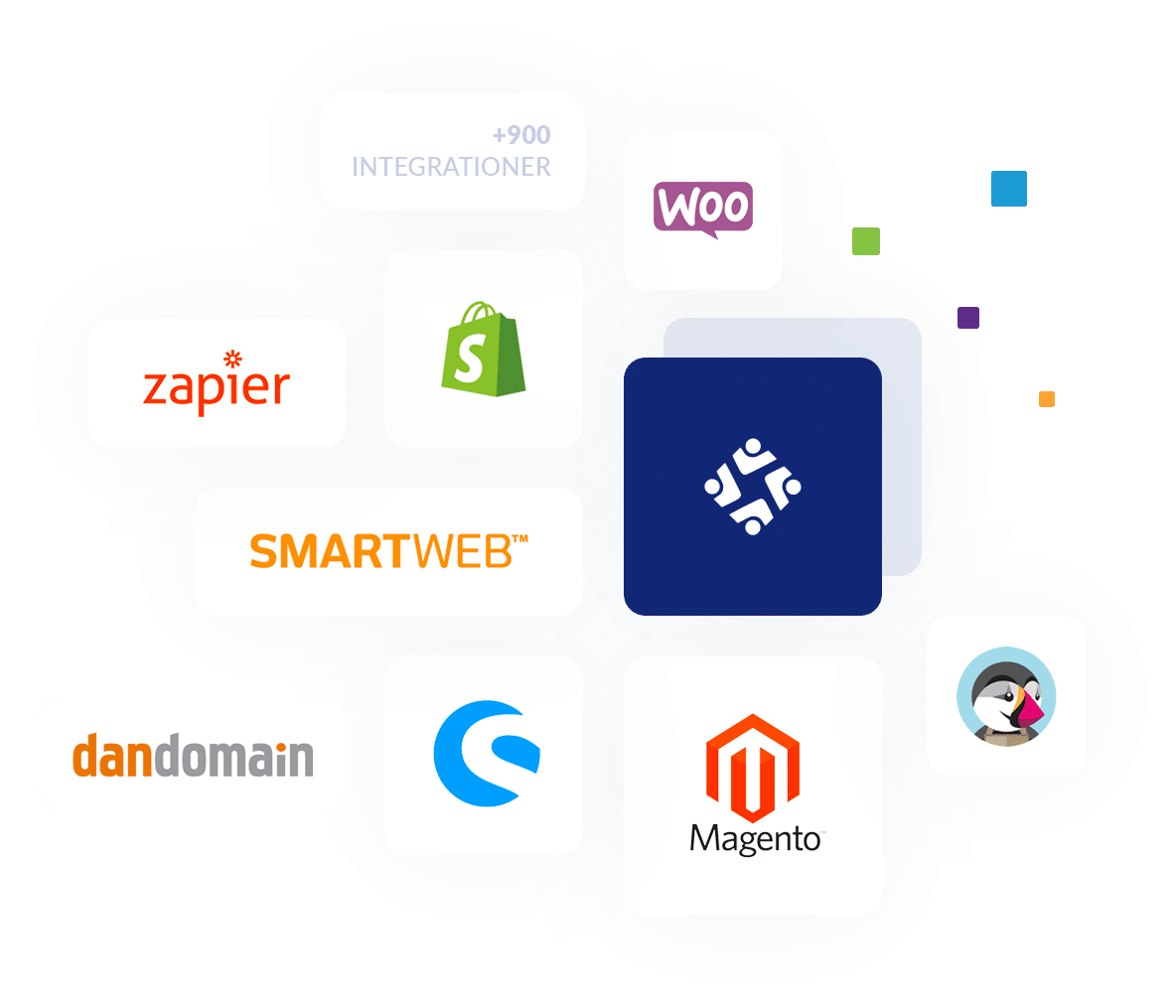 We offer 4 different types of integrations:
Integration via modules

such as e.g. our Magento module that makes automatic connection

Integration via our Connector

so that contacts can be synchronized from e.g. Navision and over in MarketingPlatform

Integration via API and 3rd party programs

such as for example Zapier that pushes data from one application over to another (such as from Facebook Lead Ads via Zapier and into MarketingPlatform)

Integrations from 3rd party programs

such as e.g. Sleeknote and Leadfamly. Our API must be used here.
Examples of possible integrations and systems include Magento, Shopify, Prestashop, WooCommerce, OpenCart, Zen Cart, OS Commerce, BigCommerce, WordPress, DanDomain, Scannet, SmartWeb, Navision, Salesforce, e-conomic, Sleeknote, Leadfamly, clerk.io, Zapier with many more.
By emailing us to support@linkmobility.dk it is possible to obtain both sample files and documentation for the API. With our web service / API, you can create your own integrations with MarketingPlatform. Here, separate fields and contact lists can be added, deleted, maintained and queried.
Try MarketingPlatform for free for 14 days
The trial period is free, completely non-binding and expires after 14 days if you do not wish to continue.
When you sign up, you will also receive our educational flow via a series of emails along with our newsletter with regular updates.