Have you noticed how your to-do list continually grows? Have you ever wondered how you are going to handle your ever-growing tasks? This is
a challenge marketers face
on a daily basis. With technology moving so fast, companies are always looking to be one step ahead of the competition. Thankfully, life and work can become a lot more stress free with Marketing Automation.
In this Definitive Guide to Marketing Automation, we will demonstrate the key factors you need to be aware of for a seamless process. So, you can free up your valuable time by eliminating unwanted processes. Don't work for the system. Let the system work for you.
What Is Marketing Automation and How It Works?
Marketing Automation is an extremely powerful tool. It allows marketers to track user behavior, gather information and provide more personalized content to their customers. This stems from the foundation of Email Marketing, which is where email campaigns are created and sent with the intent to grow the customers' engagement.
It is also recommended you read The Ultimate Guide to Email Marketing.
In today's day and age, managing various manual tasks is quite time consuming. Especially when these tasks are required to be repeated across various channels. Take the weight off your shoulders by managing your processes and campaigns automatically. Imagine if you could have a duplicate of yourself. Every evening one of you could exercise for an hour, while the other does something more creative. In a nutshell that's what Marketing Automation can do.
An example of Marketing Automation in action:
A customer visits your website and looks at various items in your store. But does not complete the purchase.
An email is sent with the item(s) that were viewed or added, with a reminder to view the items again and/or complete the purchase.
Additional information can also be sent. Such as an address, opening hours and Google Maps location of the closest physical store. Further enticing the customer to view the item(s) in person, with the intent to complete the purchase.
The same product(s) can be pushed to social media (Facebook, Instagram etc.) targeted by the customer's email address. This will pop up in the customer's feed as a reminder of the item(s) the customer viewed. Again, enticing them to complete the purchase.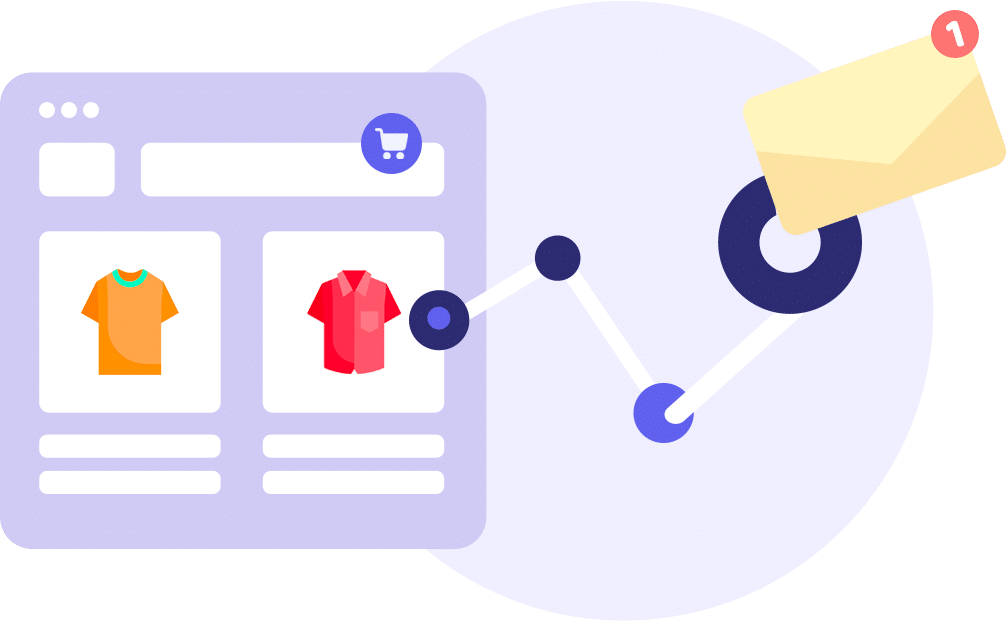 Why Is Marketing Automation So Important?
Marketing automation is an important facet for all businesses. With the ability to automate processes, more time can be spent on being creative. For example; marketing campaigns which will lead to more leads and sales. In addition, improving the bottom line with increase in revenue and staff efficiency.
When various processes between marketing and sales are automated, more time can be allocated to other tasks. Some of these tasks include:
Focus on raising brand awareness.
Generating leads.
Gathering customer data information.
Analyzing the lifecycle of a lead.
Increase dialogue with customers.
On the other side of the spectrum the customer's journey will be more personalized. It will make them feel important, as if they are dealing with a real human, in real time.
The Benefits of Marketing Automation
Understanding why Marketing Automation is so important will help you better understand the benefits. Because of this, the benefits can be endless. Some of these are:
Increase in productivity and decrease in overheads.
Strengthening of sales and marketing teams.
Integration of multiple channels to create an extensive overview of prospect behavior.
Ability to create more personalized content with segmentations.
Improved lead conversion and return on investment.
Therefore, with the invaluable data you receive, you will be placed in a better position to make smarter decisions. Future campaigns can be drawn from such data, resulting in a higher success rate.
And the most important benefit of all is that Marketing Automation can save you time.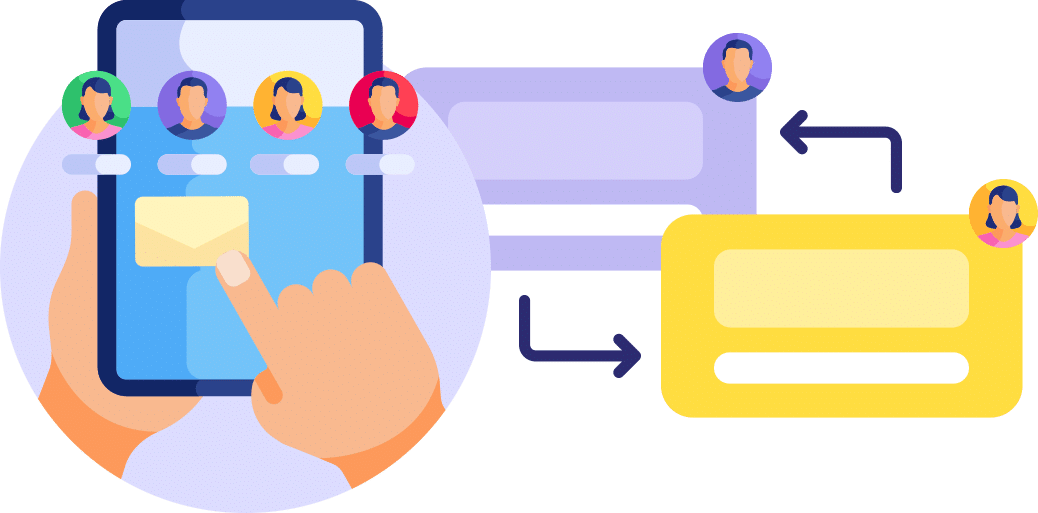 The Flow on Effect of Marketing Automation
This is where Marketing Automation really comes to fruition. With segmentations you can create groups to segment customers with as many qualifiers and rules as you like.
Some examples of segmentations are:
Keeping customers up to date with company information, products and services.
Raising brand awareness.
A welcome email to new subscribers.
Sending purchase related products to new/existing customers.
Follow up email on inactivity.
Incentives for items in carts where the purchase has been left incomplete.
In addition, segmentations can be categorized by geographic, psychographic, demographic, firmographic and behavioral patterns. By collecting this kind of data, the information can assist in creating dynamic segmented email flows. So much so, you can almost even predict future purchases.
B2B vs B2C Marketing Automation
B2B and B2C are two sides of the same coin. Marketing Automation allows marketers to manage their marketing campaigns on one platform. However, the automations will differ between the two.
B2B is business-to-business, where one business makes a commercial transaction with another. It focuses on generating leads while keeping subscribers engaged throughout a longer sales cycle. The content that is delivered is designed to promote the company. Messages can be targeted to different groups and different stages while nurturing leads.
B2C is business-to-consumer, where products and services are sold directly from a business to a consumer. The marketing automation process here is all about the customer journey. Campaigns focus on brand building, while also offering recommendations on products and services. These recommendations are based on behavioral patterns. Messages are tailored towards the individual to make it a more personal experience.
For a more in-depth example it is recommended you also read our article on The Successful Web-Shop.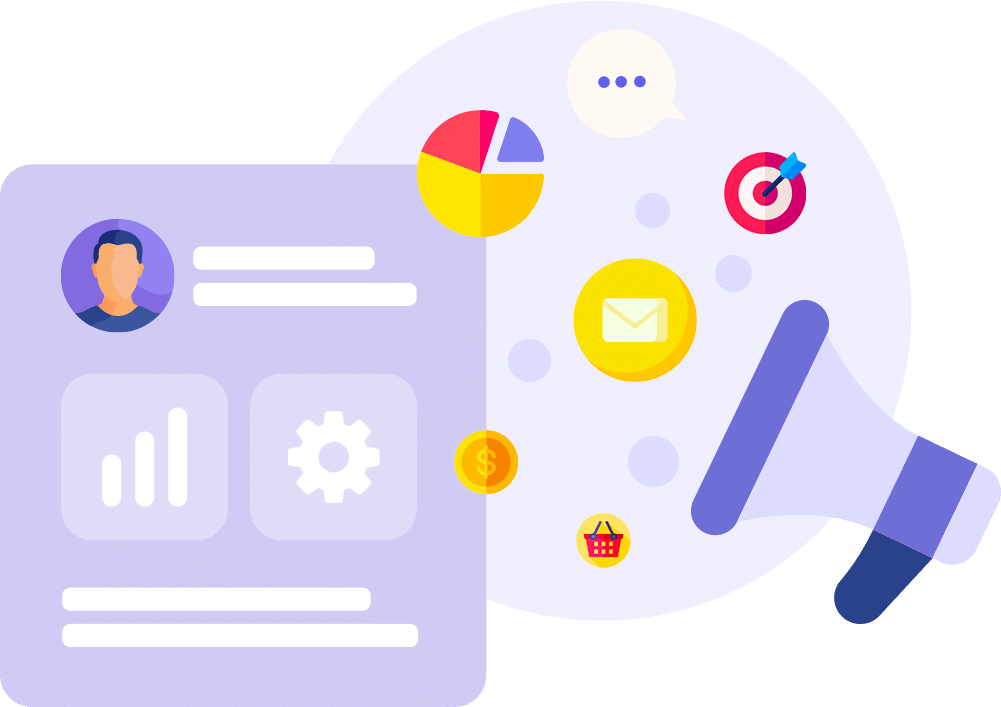 CRM with Marketing Automation
When it comes to managing customers and tasks, integrating your CRM with Marketing Automation can open up a whole new world. Not only will it assist in nurturing leads and converting them into sales, it will also assist in delivering the excellence you so strive to achieve.
When integration takes place, personal information can be synced from your CRM system; name, email address, date of birth etc. It enables marketing and sales teams to work more cohesively to be able to generate more leads and sales. Both teams can review the relevant data to better understand where the customer is at in the journey. Furthermore, providing guidance for future content.
A huge advantage here is that several email sequences can be sent to customers as if they are coming directly from one person. For example; a sales representative. While the sales representative is busy with other tasks, customers will receive a personalized email. This will be seen as if the email was addressed directly to them. Instilling trust and building rapport along the way.
Getting started with Marketing Automation
Last of all, getting started with Marketing Automation is not as complex as it seems. Once you get started it will feel as if your campaigns are running on autopilot.
A few questions to ask yourself when looking for the right provider:
Does the supplier you are looking for have a strict policy for the companies they work with? For instance; whether they allow anybody and everybody to join.
Is it important for you to work with a company where management is visible and proud of their product?
Would you prefer to use one provider for your Email and SMS campaigns?
Would you like to have instant access to a support team dealing with real humans as opposed to chatbots and forums?
Is it important to you to be able to sync your online orders and data in one place?
Would you like to create endless amounts of flows and decide how far to take each campaign?
Would you like to have all your channels in one place, so you can reach your customers at the right time, on the right platform and with the right message?
If you answered YES to all these questions, then why not give MarketingPlatform a go and see how far we can take your Marketing Automation. Don't take it from us, take it from our customers, you won't be disappointed!
Author: Alex Trajcevski
Try MarketingPlatform for free for 14 days
The trial period is free, completely non-binding and expires after 14 days if you do not wish to continue.
When you sign up, you will also receive our educational flow via a series of emails along with our newsletter with regular updates.