How to create an email newsletter checklist may sound simple. How to send an email newsletter may sound even simpler. But getting it right and ensuring its effectiveness is not as clear as it may seem.
Keeping customers happy is essential to the success of any business. This article will help you create an effective email newsletter checklist, including tips on designing an email, capturing your readers' attention, crafting engaging content, and tracking the results of your email campaigns.
An email newsletter checklist is only the start of many successful email marketing campaigns to come.
What Is an Email Newsletter?
An email newsletter is self-explanatory; a newsletter sent as an email. But it is much more than just sending a newsletter. An email newsletter informs your subscribers of the latest offers and information about your business, products, or services. The goal of an email newsletter is to engage your audience and keep them coming back.
Did you know that for every $1 spent on email marketing, the average return is $42? That is a huge return on investment (ROI). Email marketing is still one of the most effective ways to generate revenue, even in a social media-dominated world. It is also a significant lead generating tool.
Email newsletters are a fantastic way to keep customers updated and engaged. Email remains a popular communication channel, and businesses should continue to focus on capturing email addresses. So, your email list can continue to grow.
Hence, it is crucial to have an email newsletter checklist, so you get it right from the start. But before we dive into the elements that make up a checklist, let us first look at a few other factors.
Why Are Email Newsletters Important?
Provide wide coverage
Email newsletters are a fantastic way to stay connected with many people at once. They can be used to promote your business or website, share news and updates, or simply stay in touch with your subscribers everywhere.
Build relationships
Email newsletters are essential to building relationships with customers. They can also help improve brand awareness, generate leads, and measure the level of interest in a product or service. Email newsletters can also educate subscribers on their pain points.
By including links to your social media profiles in your emails, you can grow your audience while building long-lasting relationships.
More likely to convert
By providing relevant and timely information, you can increase the likelihood that subscribers will act. Whether it be buying your product, or simply reading more of your content, it will keep driving the subscriber closer to a conversion.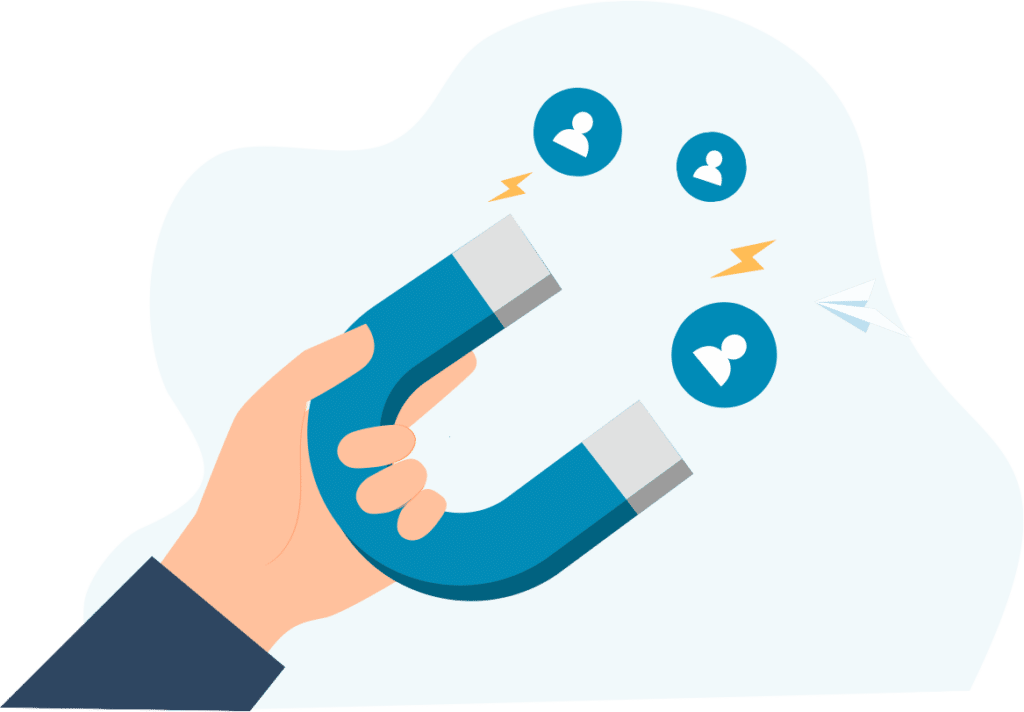 Help you stay connected
By providing informative and engaging content, you can keep readers updated on the latest news, articles, and products from your business. This not only helps increase website traffic and product sales, especially for eCommerce brands, but also helps engage prospective customers too.
Offer exclusive deals and discounts
Email newsletters allow you to offer exclusive deals and discounts that your audience will not find anywhere else. This can be a terrific way to build loyalty and keep your customers coming back for more.
Give you a chance to show off your personality
Some advertisers believe that email newsletters are a vital connection point with customers. You can differentiate yourself from competitors by customizing your newsletter's content and design elements. This goes hand in hand with brand development.
Stay top of mind
Email newsletters can help keep your blog top of mind for readers. Your audience will be notified every time you post something new, which will increase website traffic and post views.
Why Is an Email Newsletter Checklist Important?
An email newsletter checklist is important so a process can be followed with minimal fuss. By doing so, it will eliminate errors and lost time, ensuring the delivery is as intended and the results as desired. You have probably been in a scenario where you hit the send button and then realized you made an error, such as a missing link, image, spelling errors or just simply sent it to the incorrect email group or person.
So, by having an email newsletter checklist you are sure to cover the necessary steps in delivering your message in a timely and professional manner, without sacrificing your brand or business.
Preparation for an Email Newsletter Checklist?
A checklist for a checklist. Preparing an email newsletter is a lot of work. You must worry about copy editing, creating compelling CTAs (call-to-actions), designing different inboxes and devices, avoiding spam, and producing clickable subject lines.
There are many different email marketing software tools to choose from. Although there are several providers that offer free accounts, with MarketingPlatform there are no free accounts. You must have a minimum of 2500 contacts and cannot use purchased lists. The advantage here is that you can avoid being marked as a spammer. Your reputation is on the line so choose wisely.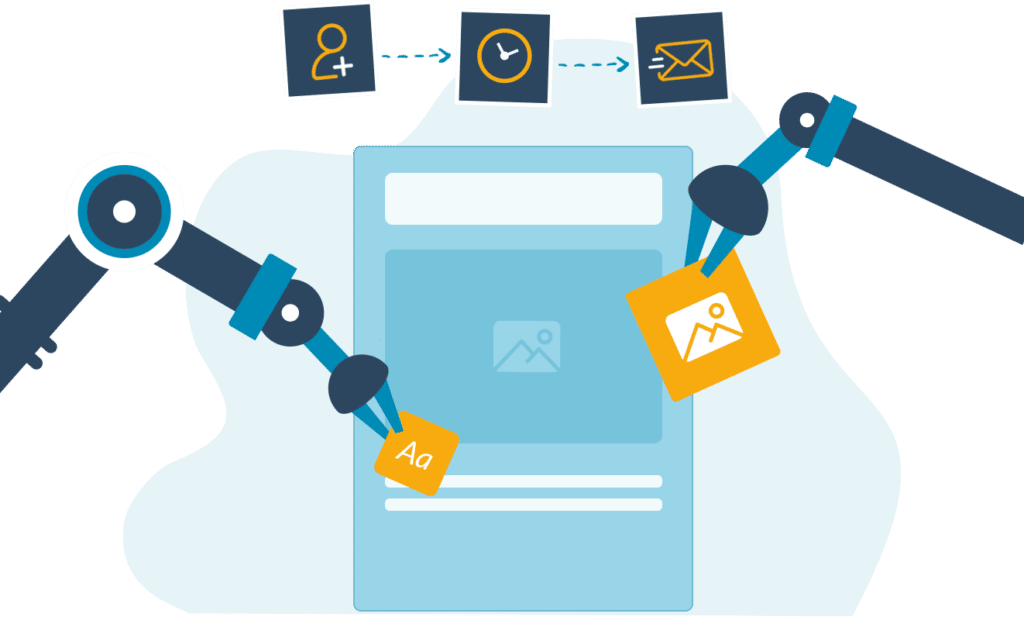 Your Email Newsletter Checklist Items to Cover
1. Design and branding
A strong design is a good start. It needs to be eye-catching to grab the reader's attention. More importantly, it needs to be easy to read and navigate, so that the reader can easily find the information they are looking for. It should be flexible enough to accommodate several types of content, such as text, images, and videos.
The design should be consistent with the overall branding of your company. Use a brand style guide to help create consistent and on-brand content. So, if you have not invested in a professional brand book, then ensure you do so. This way, you can have a set of fonts and colors that compliment your brand.
Imagery is also important. So, a powerful image that helps readers visualize what is being promoted or discussed in the newsletter should be well used. Make sure the image size is small enough to avoid delivery problems, but large enough to maintain good image quality. First impressions matter, so take the time to create a beautiful design for your newsletter. But sometime less is more.
If you get stuck in designing your own, there any many templates available to assist you. But if you do the work in designing your own, then you have your own template.
2. Sender's name and contact information
Keep the sender's name consistent to maintain brand consistency. The sender's name and contact information should be included in the newsletter. The "From" field on an email message is where the sender's name will be more prominent than the subject line and pre-header.
Personal names have more impact than if the sender's name is from a company or generic email address. For example, do not send it from admin@yourdomain.com.
3. Subject line and pre-header
Consistent subject lines and pre-headers help your email newsletter subscribers recognize and respond to your messages more easily. Effective email subject lines can help increase the number of emails opened. Therefore, providing an increase in open rates and click-through rates.
Subject lines ideally work best with 40-50 characters. Keep it brief and use strong keywords to draw in readers and increase the chances that your email will be opened. The subject line needs to be catchy enough to benefit the reader. And do not be afraid to be creative. But also avoid spam words at all costs. Anything associated with scams or false promises will be picked up and marked as spam.
The pre-header is your opportunity to entice the reader even more, by providing a teaser that reflects the content of the email. It should complement your subject line and further persuade the reader to open your email.
4. The recipient's name
Addressing the email personally far outweighs a generic email broadcasted to a large group of people. So, regardless of the email marketing platform you use, ensure the settings are set to include the first name of your recipients.
5. Engaging content
This is where the crunch decision is made by the reader on whether to click on or through to your content. Arguably, having a significant impact on your click-through rates. Ideally, the body of the email should have a maximum of 20 lines or 200 words. The newsletter's purpose is to get the reader to click and not get lost in reading a long-winded email.
Make sure your newsletter content is interesting and informative, so that readers will want to read it. Your newsletter should have a clear focus, so that readers know what it is about and can easily find the information they are looking for. Write valuable content that is likely to be read and shared.
6. A call to action
A call to action (CTA) is a word, phrase, or sentence encouraging readers to act. CTAs should relate strongly to the content of the email and clearly explain the benefit of talking action.
Your email's call-to-action is vital to getting subscribers to engage with your content. A CTA should be clear and concise and explain the benefit of taking action. Make sure your CTAs relate strongly to the content of your email, or you risk confusing readers.
7. Finalize your email footer
Email footers can be functional. Promotional newsletters should include legal information, unsubscribe buttons, and more. The aesthetics of email footers should be considered. You can use footers to add a decorative touch to your emails, or to provide additional information or links.
Include links to your social media profiles as well so that readers know your official accounts and can follow you and engage with you on these platforms.
8. Final checks
Send a test email to yourself (and/or another person for a second opinion). Check the email on your computer and on your phone to make sure it looks the way you want it to.
Check the links in the email to avoid any broken or incorrect links. The pain of having your link break can be frustrating, so make sure to check it before sending out your newsletter.
Check your images, content, and spelling. Ensure everything is correct. If you are happy with the way the message looks, you can send it to your larger email list or schedule it for a later time.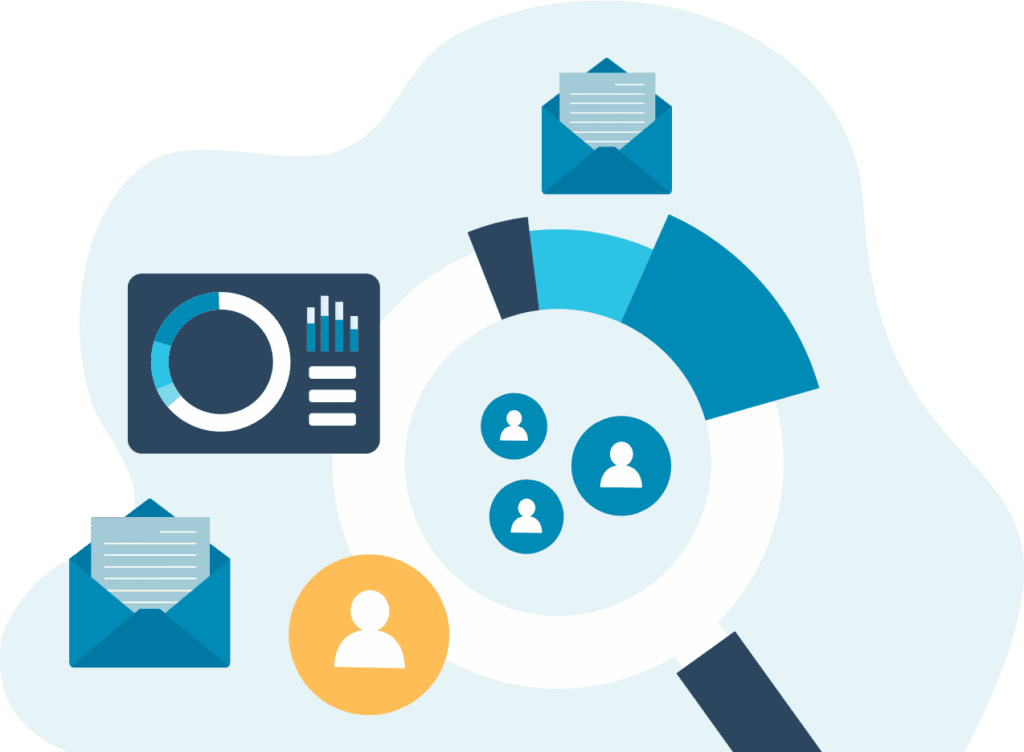 After Sending Your Emails
Once your email newsletter has been sent, there is much to learn about your campaign and the efforts you put in. And there are also several items to check and follow up on.
Once you have some data to work with, start analyzing it to see what insights you can obtain about your customers and your campaigns. Use these insights to make changes and improve the results of your future emails.
Email metrics
Email metrics can provide you with a strategic overview of how your emails perform. By understanding your email metrics, you can improve your campaigns and better target your audience.
Metrics can include open rates, click-through rates, bounce rates, unsubscribe rates and conversion rates. You should also keep an eye on trends over time so you can see how your campaigns are improving (or declining).
Email metrics also allow you to see who is opening your emails and when and help to identify potential problems with your email content or delivery.
Bounced emails
A bounced email is an email that cannot be delivered to the recipient's email address. This can happen for many reasons, including typos in the email address, an outdated or inactive email address, or a full mailbox.
Bounced emails can damage your sender reputation and cause your emails to be blocked by ISPs (internet service providers). For these reasons, it is important to remove hard bounced addresses from your email list as soon as possible.
Ask for feedback?
Asking for feedback from your subscribers is a terrific way to get insights into what your audience thinks of your content and emails. You can use this feedback to improve your future campaigns. It also helps build rapport.
When asking for feedback, be sure to categorize it so you can reference it later. You should also reply to subscribers directly to address their concerns. Take feedback seriously by acting on it. This will show your subscribers that you value their input.
Final Thoughts
Sending emails regularly is important for many reasons. Firstly, it helps you stay in touch with your subscribers and keep them updated on what is going on with your business. Secondly, it helps you build a relationship with your subscribers by providing them with valuable information that they can use.
And finally, it helps you build credibility and trust with your subscribers by demonstrating that you are an expert in your field. So, use this email newsletter checklist to benefit your email marketing campaigns.
This blog post has also appeared in a MarketingPlatform Newsletter.
Author: Alex Trajcevski
Try MarketingPlatform for free for 14 days
The trial period is free, completely non-binding and expires after 14 days if you do not wish to continue.
When you sign up, you will also receive our educational flow via a series of emails along with our newsletter with regular updates.