Marketing Automation
– Work creatively, productively and intuitively with your marketing automation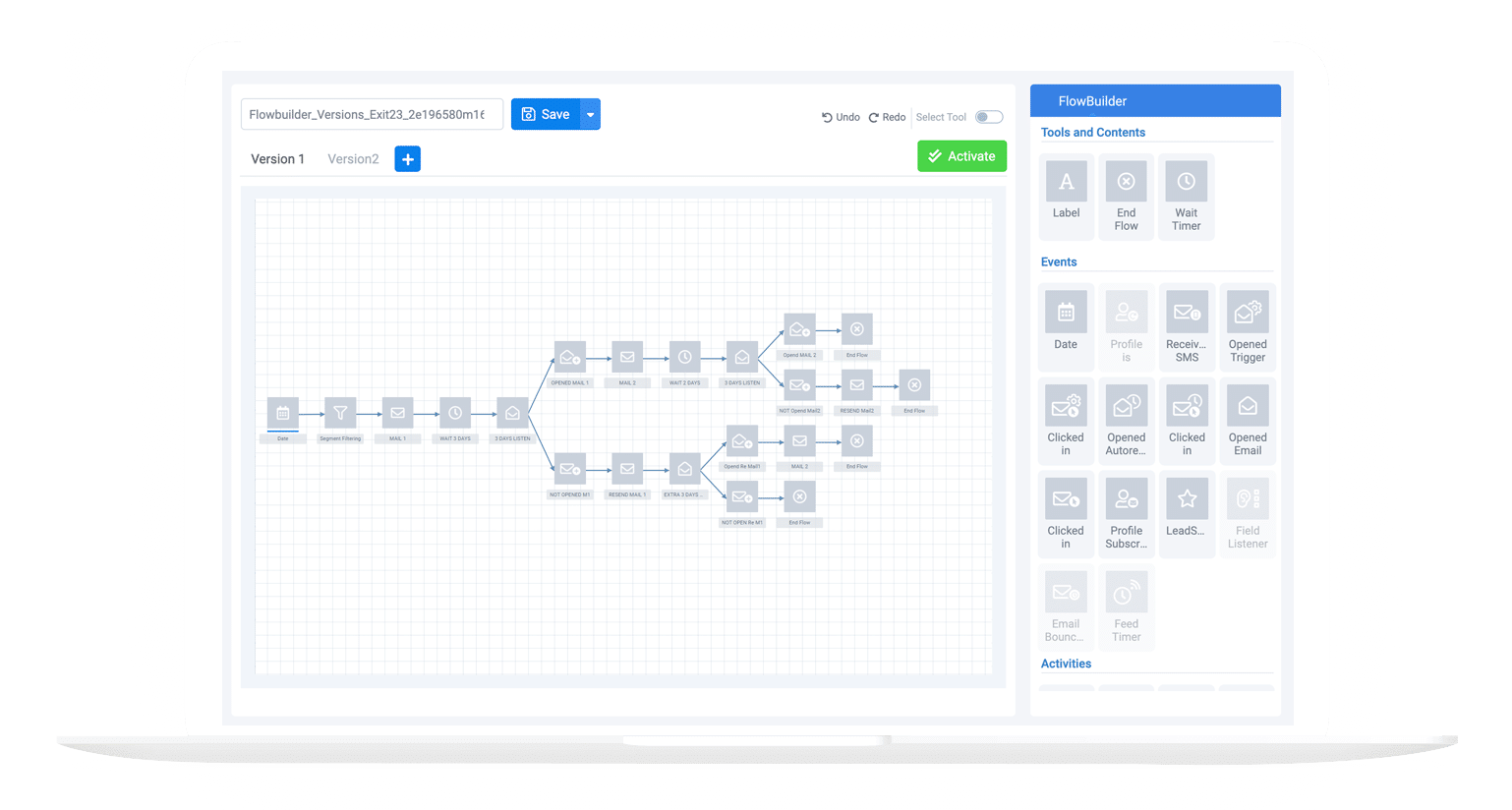 FlowBuilder makes it easy
Building marketing automation flows with the myriad of available possibilities can seem like a daunting task. Large and complex flows can make you lose the overview and not reach the goal.
However, with our FlowBuilder, it is easy, creative and productive to create and tailor your marketing automation flows so that your customers and prospects get the optimal experience across all channels.
Take your Marketing Automation from strategic to tactical level using the FlowBuilder's drag and drop feature.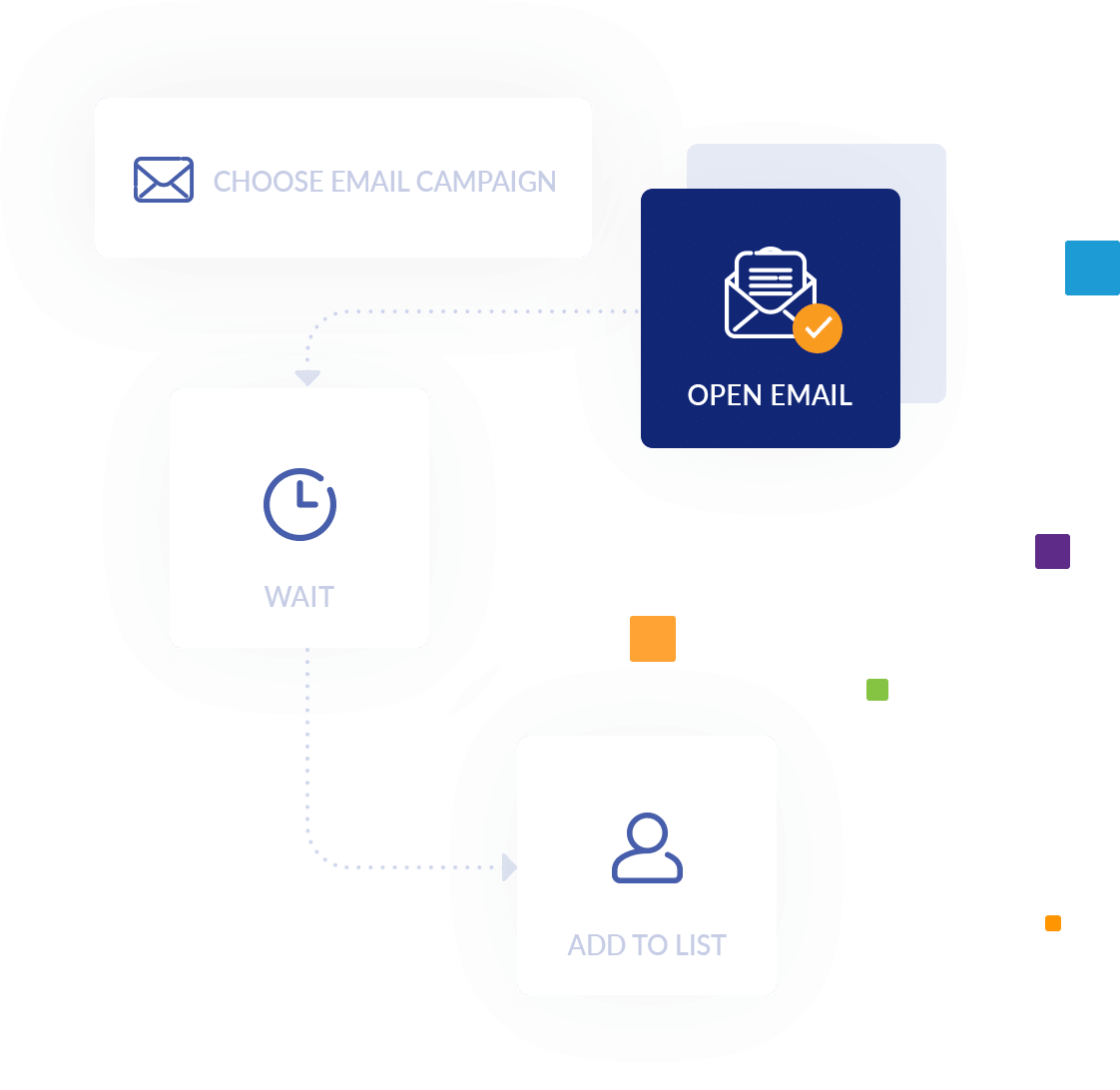 Drag and drop your flows
Build marketing automation flows with drag and drop feature in just a few minutes. For example, you can set up

Birthday offer
VIP offer
Follow-up on sales
Re-engagement
Abandoned cart
Re-purchase of bought items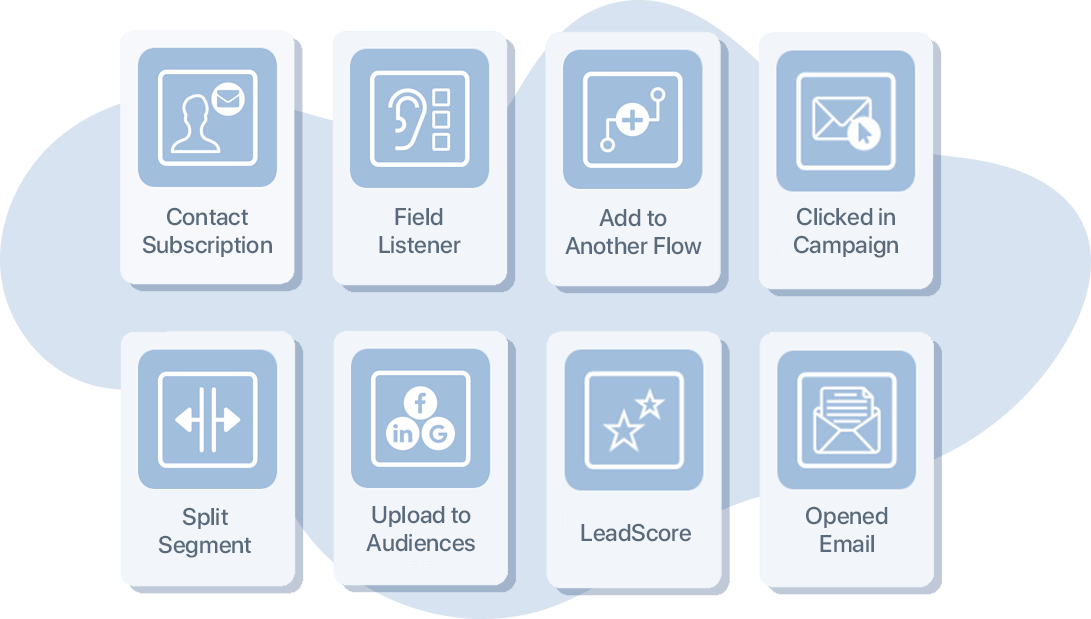 Features
With our FlowBuilder you have a wide range of possibilities to build, shape and customize your flows as you wish.
You can, among other things, set up flows where you respond to whether contacts have opened or not opened your email, whether a specific link has been clicked, whether a person has subscribed or unsubscribed, whether there have been some changes to an associated feed; you can change LeadScore, you can split segments, upload contacts to social media, send contacts to another marketing automation flow and much, much more. The sky is the limit.
FlowBuilder and omnichannel
With our FlowBuilder, you are able to tailor your campaigns completely within your omnichannel marketing plan.  
Think about FlowBuilder in a wider omnichannel perspective involving multiple channels. For example,
A customer has looked at the items online, but has not made a purchase -> Send an email with the products, as well as address, opening hours and Google Maps location of the closest physical store ->Push same product data to Facebook targeted customer email
All of this is possible with MarketingPlatform's FlowBuilder if you have the required data available.
FlowBuilder is available to all customers with Premium, eCommerce and Enterprise subscription packages.
Would you like to try our FlowBuilder? Book a demo with us at your convenience.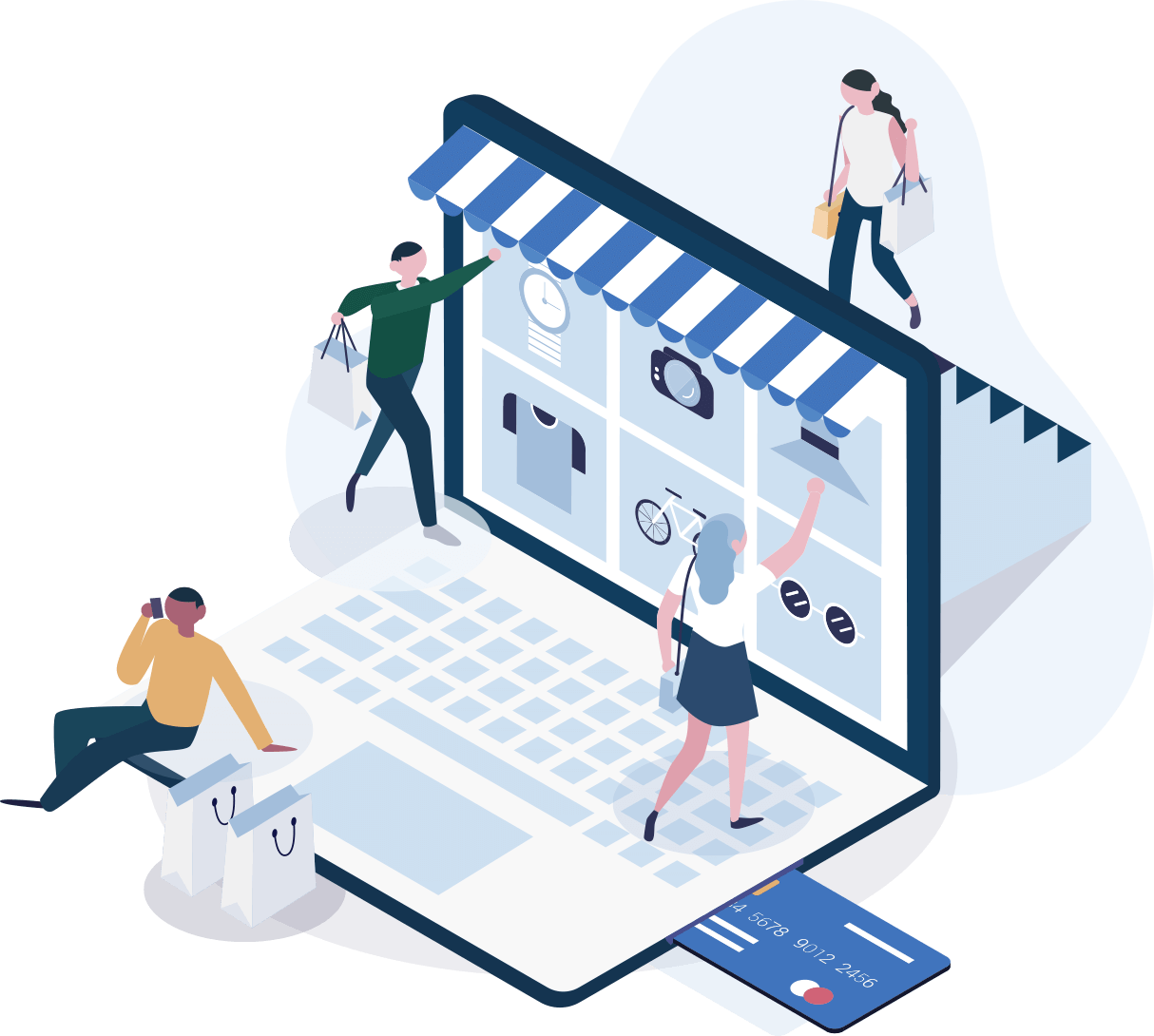 Try MarketingPlatform for free for 14 days
The trial period is free, completely non-binding and expires after 14 days if you do not wish to continue.
When you sign up, you will also receive our educational flow via a series of emails along with our newsletter with regular updates.