Email has been around for decades. It is the most valuable tool used to deliver campaign messages, via email marketing, while increasing leads and converting them into sales. In this, The Ultimate Guide to Email Marketing, we will show you how to best use this tool to drive your business with a focus on increasing your return on investment.
What is Email Marketing?
Email Marketing is a process that can manage your contact lists by helping you design and send compelling emails, targeted to a specific audience at any given time. It also can track whether these emails were opened and read. Leads are generated by building an email list through email subscriptions and various other channels.
The good news is that it does not cost much to get started with email marketing, nor is it a difficult practice to undertake. Whether you're sending out newsletter updates or promotions, Email Marketing can also help drive more traffic to your website. Thus, increasing brand awareness and ultimately more business.
Why Email Marketing?
Email Marketing is still ranked as the most effective marketing channel ahead of social media, SEO, and other associated marketing channels. Statistics show that almost 90% of adult users in the US are on email. 15-20% more than search engines and social media.
Email has a larger reach and is proven to ensure your audience receives your message. 90% of email gets delivered to the intended recipient's inbox. This enables you to stay in contact with your audience in real-time. As mobile email statistics show most people will view their emails on their phone first.
And your messages can be targeted to a specific audience and easily be measured. With a low-cost investment Email Marketing can prove to be highly effective for your business, and its return on investment.
How Does Email Marketing Work?
With the use of Marketing Automation, the sky is the limit. Endless amounts of automated flows can be created and you decide how far to take it. You can control what messages are sent to your lists and what action is taken based on your recipients' actions, or lack of. The beauty of it is it can be designed to look and feel like human interaction.
By determining your goal and obtaining criteria such as location and browsing/purchase history, segmentations can be created to target specific audiences (individuals or companies) with the right content. This can include keeping customers up to date with company information, products and services or simply just raising brand awareness.
Other examples include:
A welcome email to new subscribers.
Related products to new/existing purchases.
Follow up email on inactivity.
Incentives for items in carts where the purchase has been left incomplete.
All this enables you to direct your recipients' actions, which you want them to take, while keeping them engaged and channeling them through your sales funnel.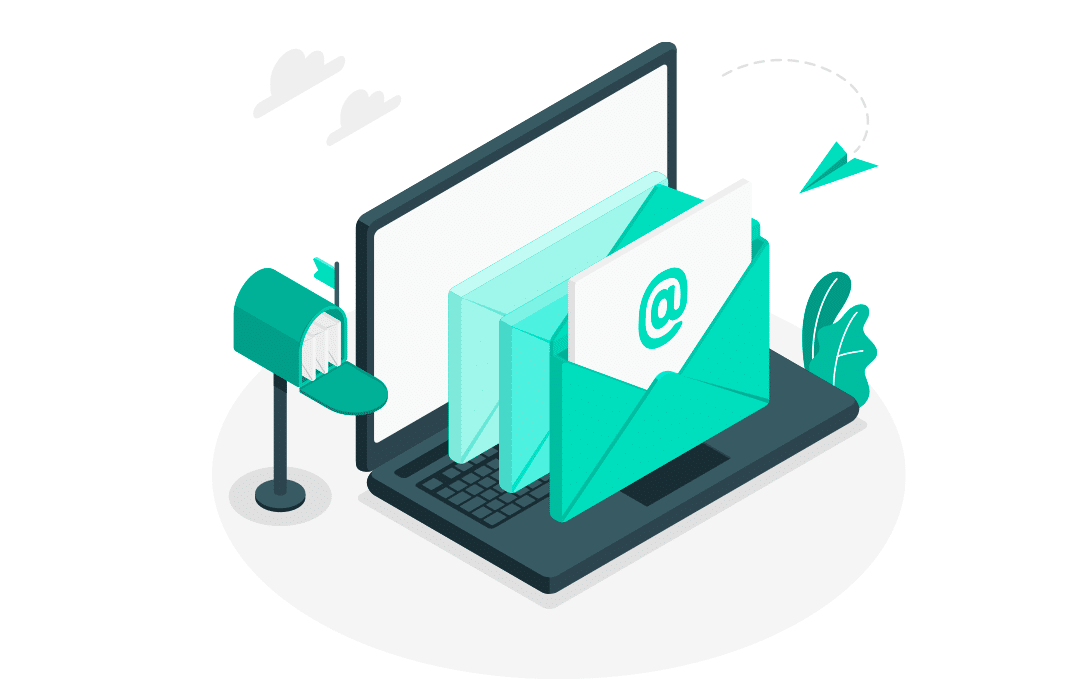 What is an Email List?
An email list is a collection of email addresses collected from subscribers who have given you permission to distribute information to them. Email addresses can also be collected from networking with people in person. However, it is much more than just collecting an email address. An email list is a lead bank which can lead to sales when the right actions are applied. As the popular marketing quote says: "The money is in the list."
A few key points to consider when looking to build an email list.
1. Your email marketing provider has the following capabilities:
A variety of signup forms.
Ability to send those signups to different lists.
Monitor the effectiveness of each signup form.
Segment your subscribers based on various behaviors.
Send automated messages based on these lists and segments.
These items all make for a smooth process with an automated system.
2. Keeping your list healthy.
Focus on quality, not quantity.
Remove invalid or outdated email addresses.
Make unsubscribing an easy option.
By doing so, you will help reduce your bounce rate and increase your open rate

. The last thing you want is to be marked as a spammer.
3. Never buy an email list. Otherwise, you run the risk of:
Trouble with the law due to unsolicited emails.
Poor quality due to irrelevant content.
Not your intended target audience.
Damage to brand reputation.
Identifying as a spammer.
You will require permission to be able to add to your email list. In the era of new data protections, like the EU's General Data Protection Regulation (GDPR), it is also a legal requirement.
How to Build a Good Email list
There are many ways in which you can build a good email list.
Some examples are:
Determine your goal and create a personalized call-to-action (CTA).
Use humor or sarcasm in your CTA's. Capture the recipient's lighter side and make them feel at ease.
Describe the value in your CTA. It is essential that the recipient understands the benefit they will receive.
Your CTA can also be added on your About Us page.
Create a pop-up or slide-in for each page of your site.
Create a timed pop-up survey. Gathering information can not only lead to a new subscription but also assist with future content.
Pitch your email newsletter on your social media accounts. Often a good message will be shared to a new audience.
Create more landing pages. Studies have shown that websites with 10-15 landing pages tend to increase their conversion rates by over 50%.
Encourage everyone to sign up immediately. Do not ask for too much information. Make it prompt and easy.
Offer something in return. An incentive; like a discount, free shipping or a monthly prize.
Referral programs. Use existing customers to bring in new leads by referring a friend and rewarding them.
Loyalty programs. Encourage customers to repeat purchases by earning reward points.
Lead magnets. People are generally skeptical of new websites and are normally quite reluctant to purchase anything the first-time round. Majority of visitors will leave your website in less than 15 seconds and most will never come back. To avoid that, you can convert your visitors into subscribers, at no cost to them, with a lead magnet by creating a perception of value or a solution to their needs. This can be in the form of a free sample, video, or trial period.
Inactive Emails
Inactive emails affect your open rates and an increase in inactive emails can also mark you as a spammer. So, understanding why your emails are not being opened will assist you in keeping your email list healthy and up to date.
The difference between hard and soft bounces:
A hard bounce generally occurs when the email cannot be delivered on a permanent basis. This could be as a result of a fake email address or a restriction by the recipient's email server. Either way, this is an email address that should be removed from your list.
A soft bounce is when an email cannot be delivered on a temporary basis. This could occur when the recipient's inbox is full, the file is too large or the server is down. Most email providers will try to resend the email a few times. So, this could only be a short-term issue. However, if this still bounces, you may need to consider removing the recipient from your list.
The aim is to keep your bounce rate under 1%.
You could also have dormant lists, where some are just not engaging with your emails anymore. They may have been active and/or a customer in the past, but have now fallen off for one reason or another. Be it your emails are not interesting enough or they are dealing with a competitor. Either way this is your chance to re-engage with them and try to win them back. This can be easily managed by creating a re-engagement flow.
You also have those that signed up but were never active and have been cold or silent ever since. It would be ideal to remove these from your lists immediately.
Unsubscribe Rates
You spend an awful lot of time building an email list only to find that over time some choose to unsubscribe. Why would someone unsubscribe when they have, on their own admission, requested to be on your mailing list? There are many reasons why this may occur. Some of those reasons along with how to tackle them are:
Recipients are receiving too many emails. To which you can try sending them less frequently.
The content is not right or good enough. You can use segmentations to send relevant and quality content.
Not grabbing the recipient's attention. Try focusing on better subject lines or offer incentives/discounts.
Just like having a double opt in when new subscribers are added, don't be afraid to ask for feedback on the way out. When a recipient clicks to unsubscribe, ask them for a reason. This will help you with future campaigns. The aim is to entice them to want to prolong their journey, not cut it short by opting out.
Try MarketingPlatform for free for 14 days
The trial period is free, completely non-binding and expires after 14 days if you do not wish to continue.
When you sign up, you will also receive our educational flow via a series of emails along with our newsletter with regular updates.
Spam
In the real world nobody likes to receive spam or be identified as a spammer. Unsolicited emails can do more harm than good; from tarnishing your brand to ruining a promotional idea. Most countries now have legislations in place to combat spam mail, where some even consider it illegal. Be sure to check your relevant country/region to ensure you are complying.
If you have been tagged as a spammer then you need to review various aspects of your processes including, but not limited to:
Your lists are up to date.
Remove any bad addresses.
Segment your lists so content is relative to your audience.
Check that you are not using spam words.
Use of opt-in options.
Making it easy to unsubscribe.
Limit the frequency of sending emails.
Be honest in your emails.
Don't try to use trickery.
On other hand, if you being spammed then some precautions you can take are:
Do not click or open if unsure.
Report the email as spam.
Do not reply to spam messages.
And most importantly, do not unsubscribe from spam messages.
Read more about How to Avoid Your Email Ending Up as Spam.
Email Marketing Integrations
Delivering your campaigns effectively and efficiently can be done with ease with marketing automation. You can integrate your email marketing strategy with all your other digital marketing like social media. The integration can automatically transfer data between the systems, one-way or two-way. You can add social media contacts to your email list and vice versa.
What Does a Good Email Look Like?
A good email should include a catchy subject along with some short and sweet content, which includes a call-to-action, accompanied by some imagery or animation to drive your message home. The highest open rates for subject lines occur with 6-10 words, or 40-50 characters. While the highest open rates for content occurs with 20 lines or 200 words.
This would imply that HTML is used for more attractive emails, as HTML is designed for images, links and colors. The adverse effect is that some email providers, like Outlook and Gmail, can flag these as spam. So, to avoid this, plain text would be preferred. However, this creates a catch 22 situation as the highest open rates occur with HTML. Therefore, the intent to capture the recipient's attention is invaluable. Don't let it become the beginning of the end for you. Make it the foundation from which you can build on, to grow your brand and company.
Things not to do:
Image only emails, as some email providers will not automatically load your images.
Bad templates, as some email providers have the capabilities to create filters to distinguish whether or not a template has been marked as spam previously.
It is also important when writing subject lines to factor in mobile and tablet devices, as mobile devices are limited by character length.
You may find yourself asking am I sending too many emails or not enough? So, depending on your call-to-action and what stage the recipient is at in your campaign journey, you can look at sending emails once a month as a minimum or twice a week maximum.
Email Templates
Customized email templates are a good way good way of creating consistency with the template becoming synonymous with your brand. Once perfected, the template can be reused for other campaigns ultimately saving you time on creating a new template for each campaign. The time you save can be used to focus on creating more engaging content.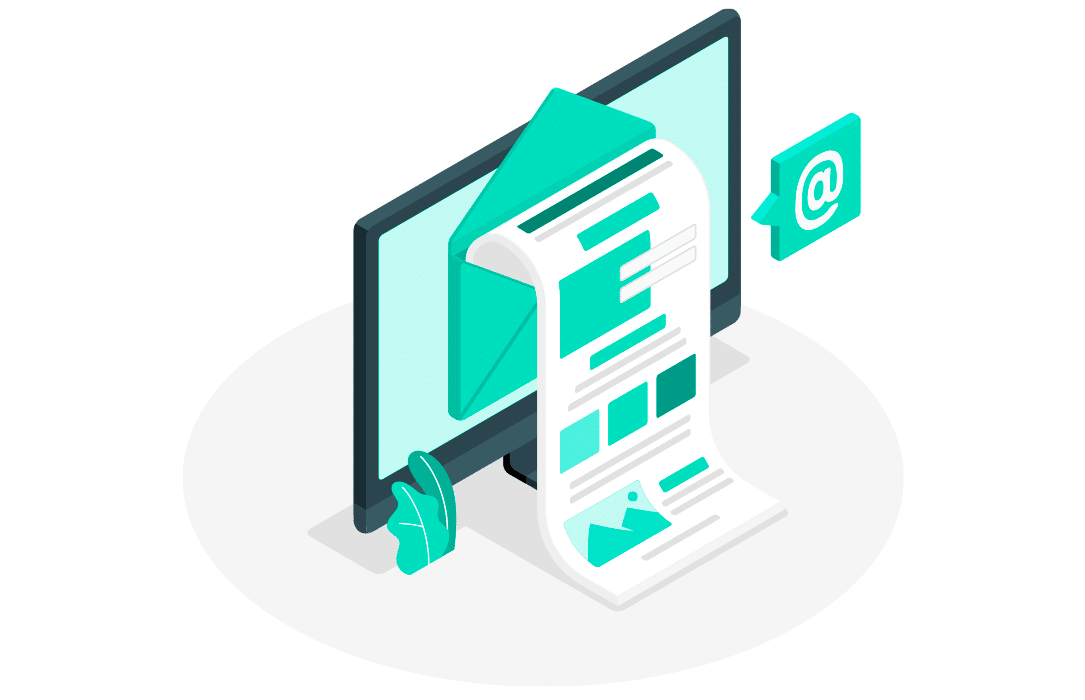 Content Linking
Linking content plays an important role in ranking and optimizing your search results. Your content needs to have links and be linked in order to be ranked. It is important to use both internal and external links for better results. Furthermore, linking increases your brand awareness and lead generation which should be your desired goal.
Artificial Intelligence in Email Marketing
Artificial intelligence (AI) is the ability of different technologies performing tasks commonly associated with intelligent beings. The term is frequently applied to the project of developing systems with the intellectual processes characteristic of humans, such as the ability to reason, discover meaning, generalize, or learn from past experiences. All these technologies help systems perform specific subjective tasks as well as humans, if not better.
Artificial Intelligence builds a bridge between:
Purchase data you have in your Enterprise Resource Planning (ERP), web store or other platforms.
Data from the tracking feature (if integrated on your web store or site).
And data from the Lead Score functionality and other behaviors in your campaigns.
And applying this Intelligence feature is genuinely as easy as 1, 2, 3.
1. Start by setting up a product feed, such as a Google Shopping feed, a Facebook feed, a PriceRunner feed, or your own JavaScript Object Notation, XML, or similar feed.
2. Connect your web store or your website with the tracking feature, in the same easy way you would with Google Analytics.
3. And fire up your AI-engine with a single click.
Once Tracking is set up, Google algorithms begin retrieving data. Then you can insert products into your email campaigns and your web store.  The Intelligence feature will automatically show the products that the algorithm has calculated to match each profile perfectly. You can then sit back and watch the Intelligence feature creating results for you.
Artificial Intelligence offers increased engagement and conversions, a boost in sales and revenue, and faster and more efficient processes. By using AI powered email marketing software, you can improve the effectiveness of your email campaigns. This boost in ROI means that upgrading your strategy to incorporate AI is sure to be a worthwhile investment for many years to come.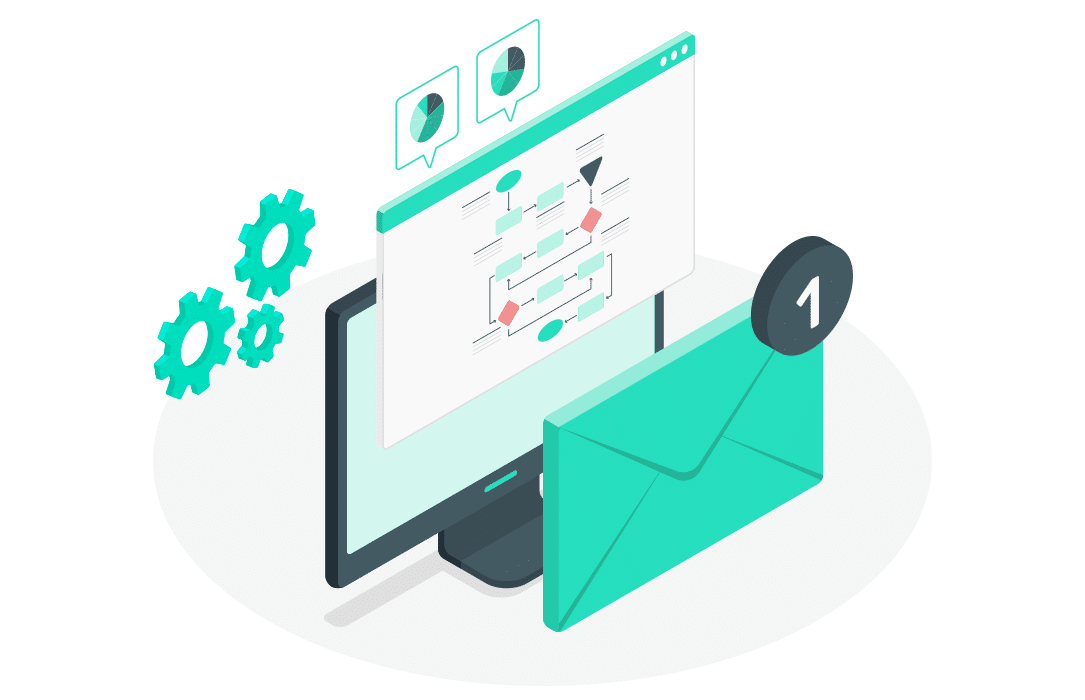 If done right, Email Marketing can create a more personal experience than any other channel.
With email subscriptions, subscribers have provided you with permission for you to send them information. So, they want to hear from you. This is generally not the case with social media. Only a small percentage of posts are ever seen on social media. Studies show that over 70% of people prefer to receive promotional content through email, compared to about 15% who prefer social media. Of all emails that were opened, over 50% of them were opened on a mobile device. Therefore, email reaches customers in real-time, ultimately driving higher conversions.
Email Marketing also has a higher Return on Investment (ROI) and remains the highest among all marketing channels; $40 for each $1 spent. No other channels even come close to these heights.
What is more promising is that Email Marketing is easy to measure. Once you have sent out your email campaign you can track what happens; delivery rates, bounce rates, unsubscribe rates, click through rates and open rates. This will provide you with a better understanding of how your email campaigns are working, and whether they need tweaking or deleting.
Futureproof Email Marketing
With trends in Marketing Technology forever evolving, it is important to stay relevant. Here are a few points that are required to futureproof Email Marketing:
Manage permissions, by placing the decision back in the hands of the customer. Eliminating email delivery to a spam folder.
Target people, by moving from a superficial to a more raw and emotional criteria for customer profiles.
Timing of messages, reach consumers at relevant times to them, product based.
Personalized emails, focus content on the consumer.
Unbiased A/B testing, adapting to generational change.
Integration with other channels, merging all kinds of data.
A third generation of email marketers, to adapt to the world of tomorrow.
In Summary
In a world where Email Marketing is more important than ever, it is crucial that you are not left behind. So, a strong email list, with a focus on quality, along with the right campaigns will increase your brand awareness and provide you with a higher return on your investment.
Email Marketing is here to stay. More importantly, it is affordable and almost everyone uses email, which makes everyone almost reachable.
Author: Alex Trajcevski
Try MarketingPlatform for free for 14 days
The trial period is free, completely non-binding and expires after 14 days if you do not wish to continue.
When you sign up, you will also receive our educational flow via a series of emails along with our newsletter with regular updates.