Why are digital KPIs important?
As with all things digital, measurability is essential when assessing the success of any campaign, and with every digital marketing campaign you create, it is likely you will be using multiple channels to reach your audience. 
Each of these channels necessitate the use of differing channel-appropriate strategies, and the majority of these channels will be focused on content. This is particularly true of email marketing.
Therefore, finding ways of measuring engagement with your content are critical in providing you with an indication of how successful your campaign has been in aligning with the interests of your audience.
"Start big, and grow from there"
More often than not, ROI and profitability will be the governing factor of your KPIs. This is the "biggie" and will always be a key factor in measuring how successful the content in your email marketing campaigns has been in engaging your customers.
How your audience engages with your content is strongly aligned with profitability, as the more engaged your customers are, the more likely they are to purchase from you, not just once, but repeatedly, and if the content around your product or service is particularly good, the more likely they are to share it with their networks. 
However, content marketing KPI metrics are more varied and nuanced than just the bottom line, and they neither begin nor end with ROI.
Content marketing really works
As a marketer, you will no doubt know, indeed you may have found it impossible to avoid, the phrase "Content is King". 
Bill Gates: Content is where I expect much of the real money will be made on the Internet…
What you might not know, however, is that it was coined by Bill Gates in an essay he wrote in 1996 for the Microsoft website. 
In the essay he expands on the phrase, saying:
"Content is where I expect much of the real money will be made on the Internet, just as it was in broadcasting [and] the broad opportunities for most companies involve supplying information or entertainment. No company is too small to participate."
In the more than twenty years that have passed since he first defined the concept, and whilst the phrase itself has suffered greatly from overuse, abuse and finally the ultimate indignity of be reduced to "jargonese", we have nonetheless repeatedly seen the truth of Gates' initial assertion. 
Content, therefore, whilst not being the only tool you should use in your campaigns, plays an absolutely vital role in your overall digital marketing strategy.
Measuring the success of this content, however, is not always a simple matter.
Effective KPI metrics – rocket science or brain surgery?
You're not alone in finding it difficult to track the ROI on your content marketing activities. 
According to the B2B Content Marketing Report 2014 which collated answers from over 600 respondents, only 8% of marketers considered themselves a being very effective at tracking content marketing ROI.
Nevertheless, improving your tracking is actually a lot less daunting you might think.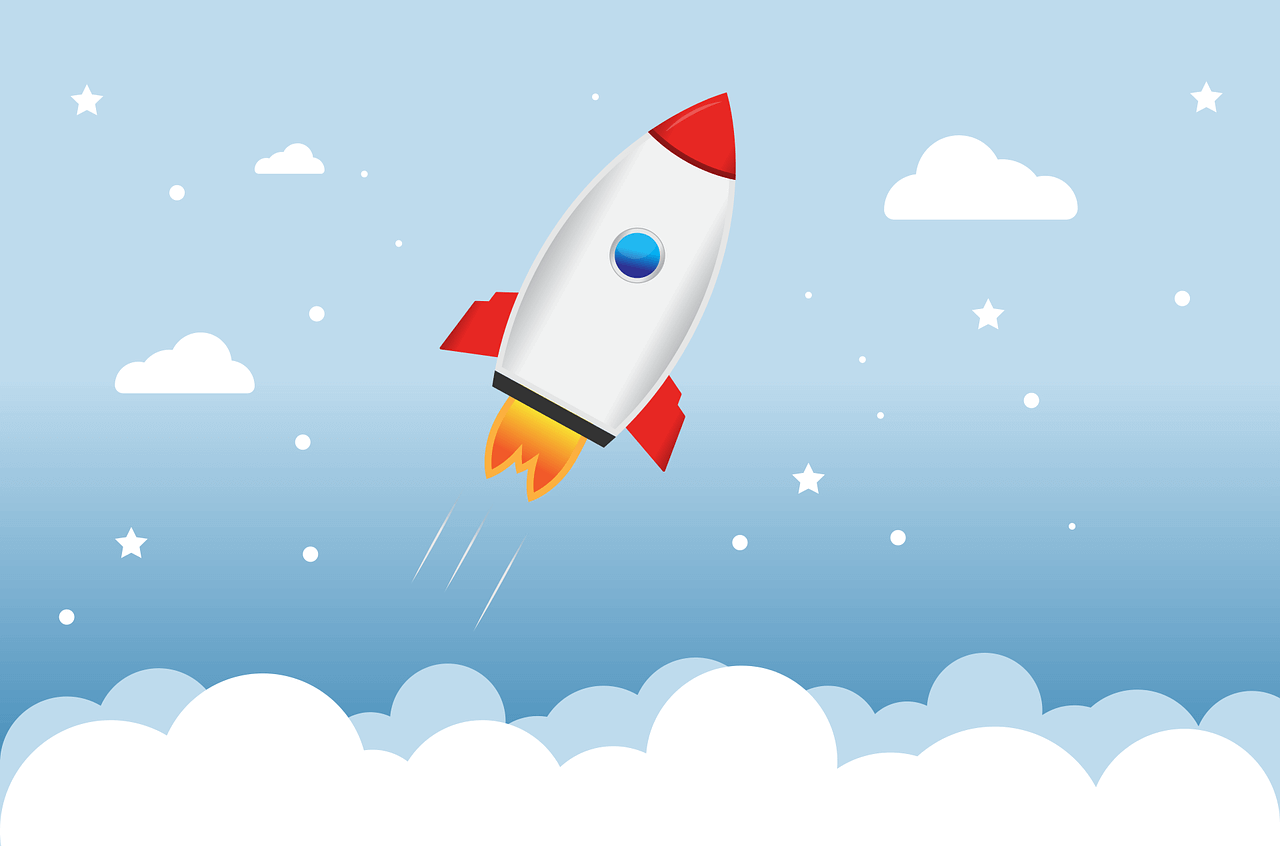 So, what KPI metrics are right for your email content marketing?
Different businesses use content in different ways, thus the most appropriate KPIs for you may vary accordingly, depending upon what it is your business does, and who within your organisation is monitoring the different KPIs.
When considering content marketing as a whole there are a number of high-level KPI metrics that offer insight into the effectiveness of your content marketing strategy, including such things as:
Individually these subject areas break down into their own set of metrics, and when combined will offer a compelling picture as to the effectiveness of your content marketing strategy.
In this article however, we are going to examine specifically email content marketing KPI metrics.
But to begin with we must ask ourselves a question…
What am I creating, why, and who needs to know what about how it performs?
Yes, we know, it's a big, fairly long and quite convoluted question.
But it's a critically important one, and to be effective, you really do need to answer it.
So, let's break it down a little.
What am I creating and why…
This is the single most important element of this question as the goals you have assigned for your content will define the metrics you will need to use to measure its effectiveness.
So, give your content objectives. And don't fudge them. Make them crisp. Make them crystal clear.
What is it that you want your content to do? Are you increasing brand awareness, are you looking to pull your customers closer into the brand, or are you on the hunt for new leads?
…and who needs to know what about how it performs?
Once you are clear about the purpose of your content, the next step is determining who needs to know more about its KPIs. This is as useful as it is important, as defining who needs to know what will also help you work out which KPIs are the most relevant and beneficial for the campaign.
The KPI metrics for Content Marketing emails
The following overview offers an introduction to the KPI metrics you should consider using with your email content marketing campaigns. It is far from exhaustive but will hopefully provide you with some inspiration with which to start.
It is important not to regard the KPI metrics suggested here for email content marketing in isolation. Bear in mind that if you combine these email marketing content marketing metrics with other relevant metrics from your website, SoMe, gated content and others, you will be able to create a fully rounded understanding the total effectiveness of your content marketing campaigns.
Basic Metrics
People that receive newsletters typically spend 82% more money according to iContent, so it is critical to measure and optimise the performance of your email content.
Opening Rates: Combine this metric with A/B testing to measure what content gives you the highest opening rates.
Tracking/Clicks: When are your customers opening your mails, how are they interacting with the content, where do they go and what do they do there as a result?
Engagement Metrics
The above will offer you the fundamentals and will provide a very useful overview of the effectiveness of your content. However, it is possible for you to delve deeper into the way in which your audience is engaging with the content of your emails. Engagement metrics give you the tools for understanding what content really captures the attention of your audience and how they are interacting with it.
Subscriber growth: this provides you an overview of the users that have actively opted-in to receive your email content. These are the people that have chosen you and want to hear what it is you have to offer.
Unsubscribes/opt-outs: in contrast to the above, this (if we're honest) rather painful metric will give you an understanding of who you are losing, where, and when. Do not underestimate its usefulness. In helping you build an appreciation what of your content is not working, this metric is vital.
Forwards: a tricky, but very useful metric in measuring content engagement, because it is not always an easy one to track, particularly if people are emailing direct links to your content or using the forward button in their email client. However, incorporating a "send to a friend" button in your email will allow you to track forwards, as will having them share a link that's embedded in your email.
Google Analytics whilst predominantly targeted towards evaluating the effectiveness of your website real estate does offer some metrics that could reflect the engagement level of your email content marketing. For instance:
a high Bounce Rate on website pages to which an email is directing your audience may indicate a disconnect between the expectations being set by the content of the mail and the experience enjoyed by the user upon landing on the page.
Additionally, tracking Downloads of things such as whitepapers can also be an indicator of the effectiveness your email content in engaging and converting the interest of a recipient.
Conversion Metrics
According the Content Management Institute, the top four goals for B2C Content Marketing are in descending order, customer retention (88%) , engagement(88%), brand awareness (87%) and sales (77%). Lead Generation (69%) and Lead Nurturing (61%) also feature highly, so including email marketing content conversion metrics is important.
Newsletter subscriptions: the number and rate of signups of to your newsletter is a strong indication of the leads generated by the engagement value of your content.
Blog subscriptions: similarly, blog sign-ups will offer you insight into the type and rate of conversion you are seeing as a direct result of the relevance of your content.
Inform, engage and entertain
However you choose to apply the metrics outlined here, there should be two main take outs from this article.
Measuring the effectiveness of your content marketing requires you to understand the full range of both its potential and its impact on all your digital touchpoints.
Using content marketing across those digital touchpoints gives you the opportunity to add genuine meaning to and deepen the relationship you have with your audience.
Try MarketingPlatform for free for 14 days
The trial period is free, completely non-binding and expires after 14 days if you do not wish to continue.
When you sign up, you will also receive our educational flow via a series of emails along with our newsletter with regular updates.