Advertising on social media has come a long way over the past decade, with various platforms taking leaps and bounds. The likes of Facebook, Instagram, Twitter and LinkedIn, just to name a few, have evolved into money-spinning machines. Once just an entertainment platform, now companies turn to social media to market their brand, products and services.
In spite of this, Email Marketing still provides the highest return on investment (ROI). More than any other channel. People who sign up for a newsletter are more likely to be a purchaser than just your average social media user. So, by linking the two channels together you are sure to have greater success in the long run.
The Benefits
Marketing on social media has led to untouched territories for companies. A new means to communicate and improve dialogue between company and consumer.
From raising brand awareness to attracting new audiences, the benefits for marketers far outweigh the disadvantages. And the biggest benefit is that it is a very inexpensive exercise.
With this in mind, social media allows you to interact more easily than email marketing. It offers greater reach of your campaigns, far and wide. The chances are if someone has an email address, then they most likely have a social media account too. So, the ability to increase your brand awareness and subscribers becomes very promising.
Other benefits include:
Uploading your email list to your social media accounts;
This helps with retargeting campaigns and reaching people who may have gone quiet on email. In addition, interacting with customers on social media can provide you with insight about the customers' activity on social media.
Promote your social media accounts in your newsletters;
This allows your audience to know you are on social media, so they can follow and interact with you. And vice versa, promote your campaign newsletters via your social media accounts too. As a result, if anyone has missed the email, they will most likely see the message on social media.
Share the vision and use the same message across all channels;
This ensures your message is seen and heard. Conveying a clear and concise message, repetitively, across all channels is what marketing is all about.
The Disadvantages
Where Email Marketing is targeted towards a familiar audience, social media works in a more peculiar way. While it can assist with generating potential leads, the conversion rate is not as high as one would imagine. As a result, these potential leads could be nothing more than just a waste of your time. But, if someone new just discovered your brand, product or service, then surely it is a good thing. Right?
As mentioned earlier, social media platforms started out as entertainment platforms. And to some degree people still use it as such, for their own entertainment. This being to the detriment of the brand and/or company. Negativity can creep in because there will always be someone sitting behind a keyboard pretending to be a warrior. A warrior they were never destined to be.
As the saying goes, 'Any publicity is good publicity'. It is better to receive some form of publicity than none at all.
In addition, there is also the negativity that can be expressed by a disgruntled customer. Perhaps the product they received was faulty. Or the customer service they received was not of a satisfactory standard. This can create doubt in other people's minds. Ongoing cases like this can-do harm to your brand. Especially in the case where your product or service was fine, but the customer had other expectations.
The battle between perception and reality is a fine line easily crossed, or misunderstood.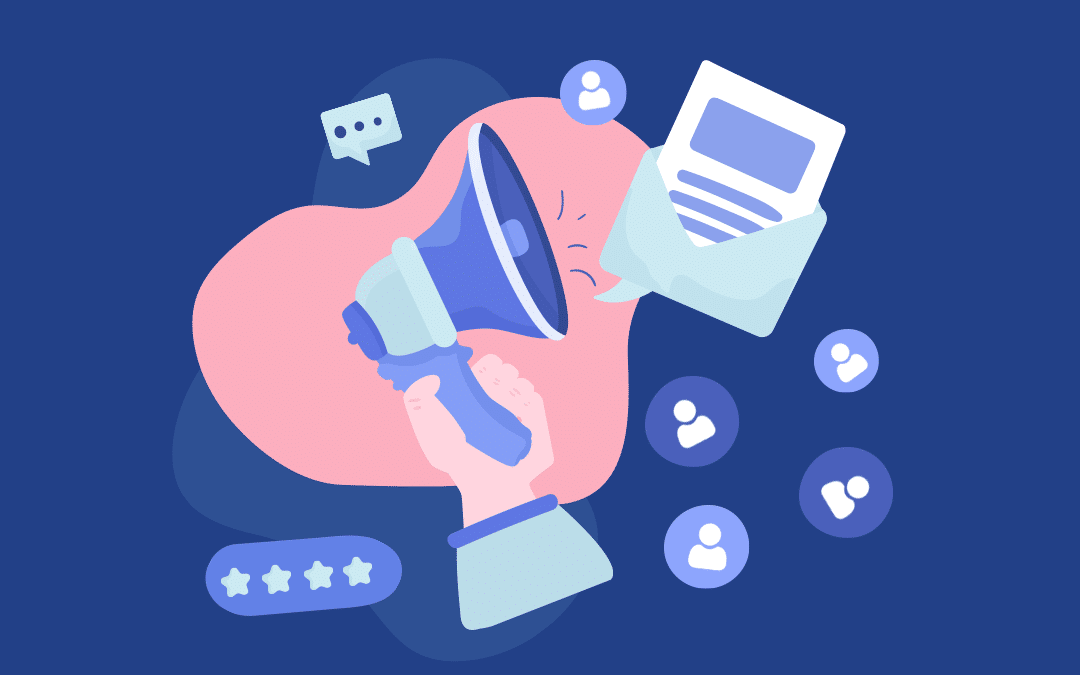 Overcoming Obstacles?
How to overcome obstacles you ask? Easy! If you are at fault, own it. Do not shy away from the problem if it is real. Equally important is that you address it in a post or a newsletter. Show your customers and potential customers that you are human, you make errors and are prepared to correct them. Therefore, by showing your proactiveness, this will give you credibility and your customers confidence.
On the other hand, if a customer's expectations have not been met, it would create an opportunity for you to educate them. This can be done by sending a newsletter or posting on social media. Hence, you will be able to explain what it is you offer or how a product actually works, along with its benefits. This way any confusion can be cleared up.
Also, back up your message by including positive reviews or success stories from existing customers. Therefore, instilling trust back into your customers and the public in general.
Facebook
Facebook has Leads Ads which allows you to create campaigns to assist you in finding potential customers that may be interested in your product or service. It has been designed to generate leads for you, simply and efficiently.
One of the biggest benefits is the ability to obtain a high user reach with hyper targeting. Other benefits include simple data collection, auto filled information and mobile responsiveness. Ultimately providing you with an understanding of your potential customer's interests.
The ads appear throughout Facebook's news feeds, stories and marketplace. They allow you to obtain new leads, converting them into followers and then customers. Also, generated leads can be downloaded and synced to your CRM system. From there email marketing can take over.
It is also recommended that you read our article on how to use Facebook to support your newsletters.
Instagram
Instagram, which is owned by Facebook, is a visual based content channel. A fast-growing platform with great appeal because it captures moments and connects people through images and videos. It is extremely beneficial when it comes to raising brand awareness. Facebook also allows you to use the same photos and videos across both of these channels.
There are multiple ways to engage with people on Instagram, through stories and posts. You can do giveaways, by asking people to tag or share your post. You can also create links in the stories section. As a result, allowing you to create a call to action. By gaining new followers you are one step closer to adding them to your email list.
Twitter
Twitter started out as a news and trending platform where users could post and interact with just messages, commonly known as tweets. Now, just like Facebook and Instagram, stories can also be posted, which Twitter refers to as "fleets".
Twitter may not generate as many leads as Facebook, but it will certainly assist in reaching new audiences. When it comes to advertising on Twitter there are a couple of options;
1) Twitter Ads – which are ideal for raising brand awareness, and
2) Promoted Tweets – which are organic tweets promoted (paid for) to be directed to a targeted audience.
There are several ways to help grow your email list with Twitter. Such as; scheduling tweets, to boost Twitter presence while drastically reducing time you spend on Twitter, pinning tweets, optimizing landing pages or simply adding web links to your profile.
LinkedIn
LinkedIn is one of few platforms that was not created for entertainment purposes. This is a platform that was primarily designed for professional networking amongst businesses, employers and employees. As a result, its advertising opportunities are more tailored towards B2B marketers.
Just like Facebook, LinkedIn has also made it quite simple to collect data to generate leads for you. Information is auto filled from a potential customer's profile just by the click of a button. The advantage LinkedIn has is that it allows you to add mandatory inputs, including multiple choice questions and custom fields. Ultimately, providing you total control on the specific data you require.
LinkedIn is also an ideal place to raise your brand awareness, which will drive web traffic and generate leads.
Conclusion – like for like!
In summary, use social media to raise your brand awareness. By maintaining steady activity, your likes and followers will grow. Then comes the push to get potential customers to sign up to your newsletter. From there you are back in familiar territory. Promote and sell your products and services. Amplify your message and be heard!
This blog post has also appeared in a MarketingPlatform Newsletter.
Author: Alex Trajcevski
Try MarketingPlatform for free for 14 days
The trial period is free, completely non-binding and expires after 14 days if you do not wish to continue.
When you sign up, you will also receive our educational flow via a series of emails along with our newsletter with regular updates.