Add a new contact list
One of the first things we have to set up on our account is one or more contact lists. Read this article to get a detailed overview of the contact list setup, as well as the opportunities we find here. We have to go to the left corner of the menu to find the menu item "Contact Lists" where we find "View Contact Lists" and "Add Contact Lists".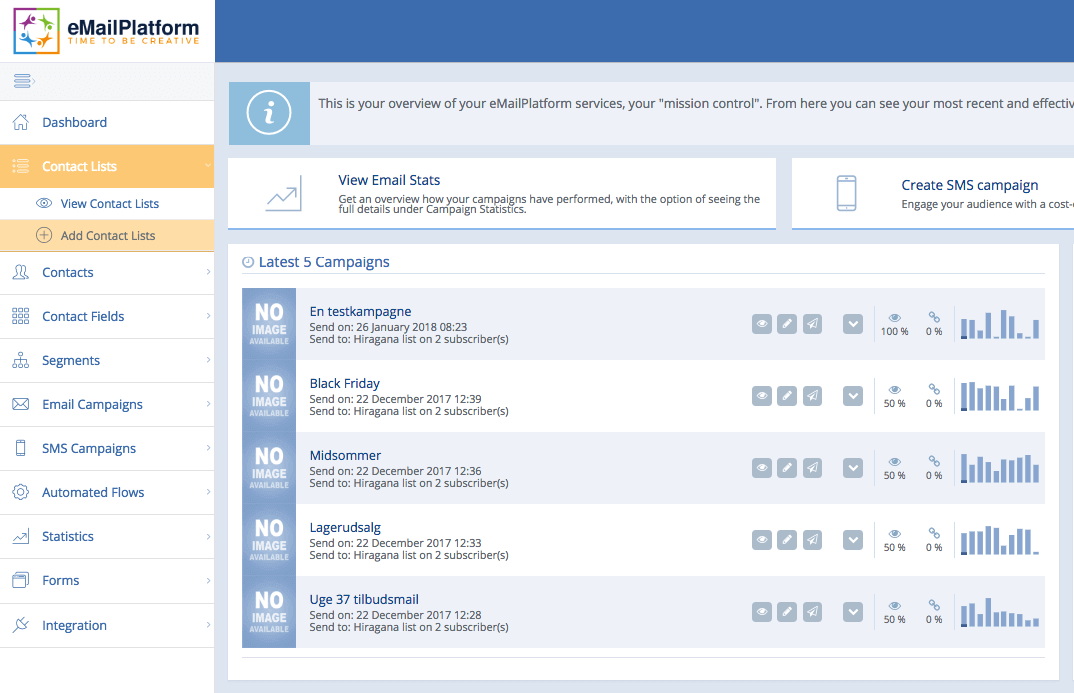 We find Add Contact Lists in the menu section
Setting up your contact list
Naming: We start by naming our contact list. Give the list the name, so you never are in doubt what contacts you have on the list. You can use the description box below to add an internal comment to the user of the contact list – perhaps a colleague needs to make individual sendings while you are on vacation?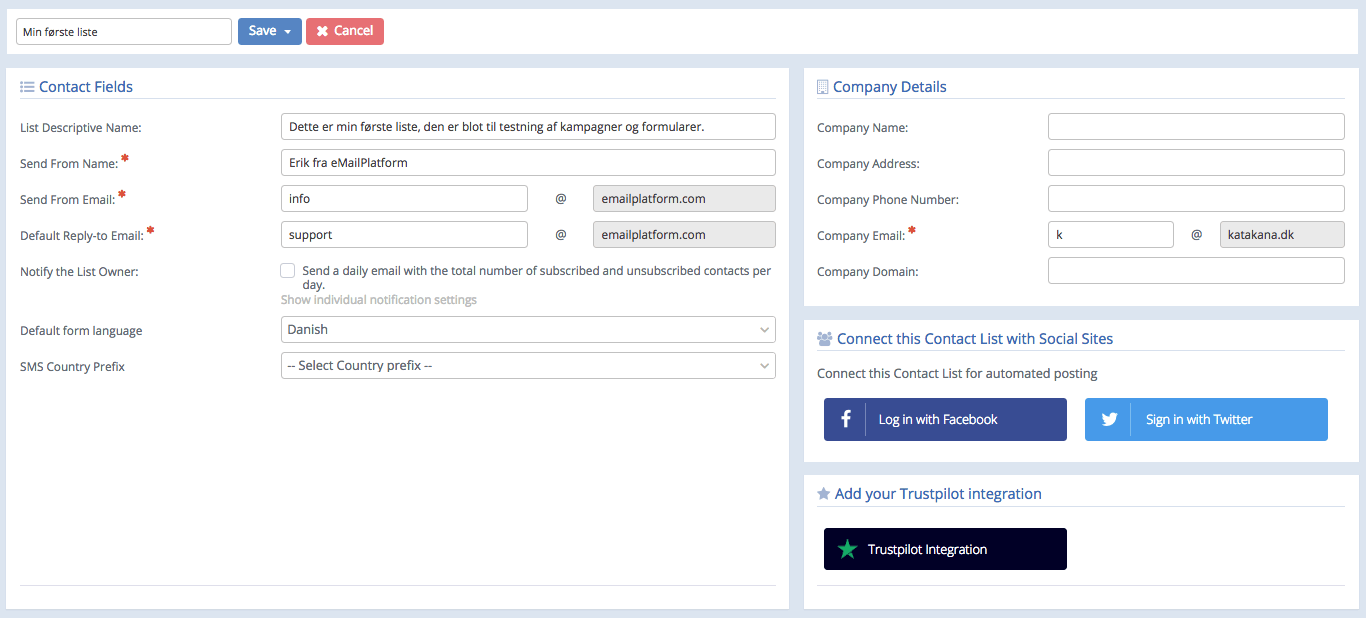 Fill in the required fields

Send From Name, Send From Email and Default Reply-to Email are topics we encounter when we talk about how an email campaign is delivered
Send From Name: The sender's name can for example be "MarketingPlatform" or "Anders"
Send From Email: Here is the sender's email address – that is, the outgoing email address
Default Reply-to Email: When your recipients reply to your newsletters, the answers will come to this email address. It is generally a great idea to allow a dialogue and not send from no-reply addresses.
Default form language checks whether the web forms you create on the account as a starting point should have text in Danish, English etc.
SMS Country Prefix: If your recipients on your contact lists come from the same country, then you can set a default prefix on the contact list.
Company Details are a number of standard fields that the system will use if you do not edit the default answers etc. that gradually appear as you build up campaigns, forms etc. These fields are used where you see %% company name %% etc.
In addition, it is possible to connect to Facebook, Twitter and Trustpilot, so that you can automatically post your newsletters on social media, or link to your Trustpilot page. We go through that in the article How to post on social media
Choose contact fields
Finally, there is only left to select the contact fields to be tied to the contact list. Contact fields deal with the data you want about your contacts.
You can read more about how to create contact fields in the article "How to create a contact field".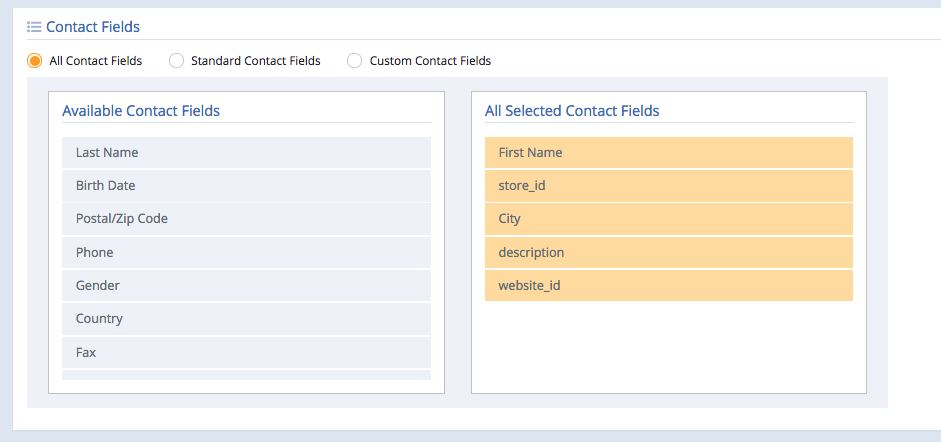 Choose the contact fields that should be tied to the list
Video guide for Creating your first contact list
See more here for a basic review of the options available when creating a new contact list.
March 2019