Why do my newsletters end up in the SPAM folder?
One of the things you fear the most when sending your newsletters is that they will end up in the SPAM folder. It may seem like a battle that is impossible to win, but if you are a serious sender, there is significantly less risk of your emails avoiding the recipients' inbox.
You can read more about the definition of SPAM here.
Here are a number of good advice on how to best ensure that your emails actually end up in the recipient's inbox.
1. Avoid inactive recipients on your lists
An inactive recipient, i.e. a person who does not open your newsletters is potentially a bad contact. Not only do you waste time on these recipients, but worse is that they destroy your ability to deliver to the recipients who want your email marketing messages.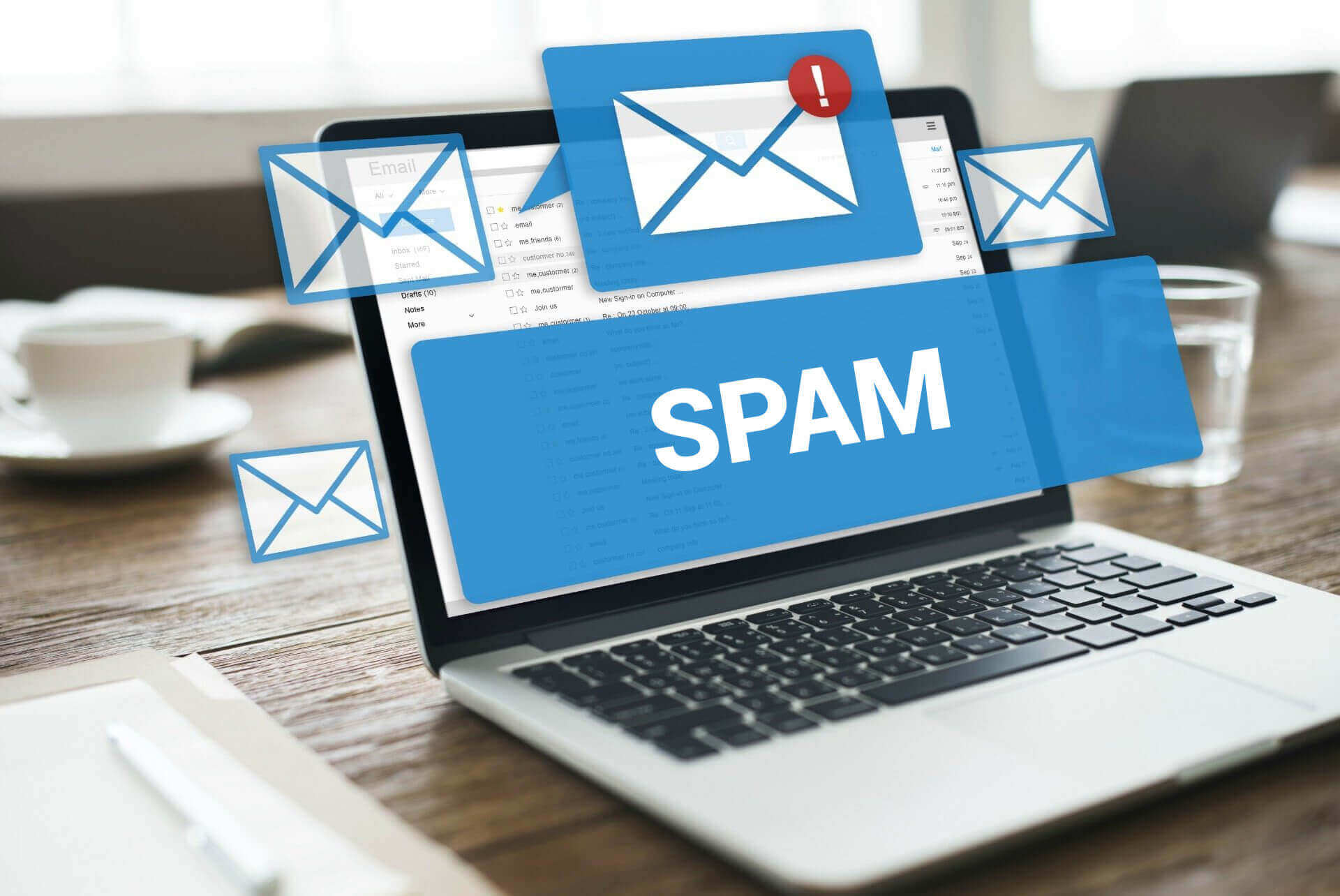 2. Do not be afraid to delete inactive recipients
Many people do not want to clean their lists. However, this is a wrong approach, that can be directly harmful, if you want as many as possible to receive your newsletter. Try to engage and involve the recipients of the newsletter. For example, make a questionnaire and collect more information about the recipient of the newsletter – and use that information to create sharp segments, where you can hit the recipient even better
3. The content must be in order
The content must be a combination of images, graphic elements and real text. Emails that appear 100% graphic, ie. often with a large image, will not have the same ability to be delivered to the recipients' inbox. Just as the email will generally not have effect. Read about the correct structure of the email marketing template online here.
4. Be careful with a bad code
A bad program email template or content in the email could be enough for the SPAM filters to react. An example could be a content that is copied directly from Word or other word processing program.
5. Be careful with sender name
If people do not know the name of the sender, in the big pile of many newsletters that they receive, there is a greater risk that the recipient will mark an email as spam if he or she does not know the sender name. Therefore, think about using a combination of the company's name and the name of the person who sends the newsletter.
6. Personalize the email
If possible, insert the name of the recipient of the email via a merge field, which the SPAM filters can see that you actually know the recipient of the newsletter.​​​​​​​
7. Consider the frequency of broadcasts
Do not suddenly send out a lot of emails if you have not used your lists for a long time. A significant, sudden increase can spark the interest of spam filters.
8. Be careful with words
Words like free, money, cash, win etc. are typically words used in spam world. Also avoid phrases like click here, last chance, hurry up and similar. Do not shout at the receiver by using only capital letters, and do not use excessive exclamation marks. In general, avoid making strange formatting with the text, using many colors and bad coding.
9. Text is better than images
Always make sure that you have a predominance of text in relation to images. You also need to have a good amount of text in relation to the number of links in the email.
10. Seek engagement from your newsletter recipients
Make sure to create a content that the recipient wants to interact with.
11. Split test your emails
Use the split test feature to constantly test what type of content the newsletter recipient is most responsive to. Test headings, sender name, content etc. continuously to find the best possible result.
12. Set DKIM and SPF
By using a setup with SPF and DKIM (for larger customers), you strongly help to avoid ending up in the SPAM folder. In short, you use SPF to tell the other mail servers which mail servers your domain uses to send out your emails. If your mail server is on the list, there is a good chance that your mail will go through to the inbox. If not, there is a great chance of ending up in the SPAM folder. DKIM is a digital signature of the emails that are sent. You can read more here with a comprehensive review on "How to use SPF and DKIM".
13. Spam test your ema
Use a tool such as, for example, https://www.mail-tester.com/ to test if your emails have a chance of ending up in SPAM. Make sure that you create a mailing list only with the email addresses https://www.mail-tester.com/ for web-6rqqc@mail-tester.com (check on the website if this is still the current email address) and then make sure to send your completed email to this. If you do this, it will include values ​​from your DKIM setup etc. therefore give a better picture.
14. Check up on your automation flows regularly
It is recommended to keep an eye on set up flows regularly so that it is ensured that some by error do not receive a large amount of emails in a way that irritates them, and therefore ignore your emails – which then damages your "sending reputation".
15. Make it easy for people to unsubscribe
Getting a complaint about SPAM is one of the last things you want. It is therefore important that it is made easy for people to unsubscribe from your list. Make the link appear clearly in your emails so people do not need to look for it or get the feeling that they are "caught" by your emails, and remember that opting out of your newsletter is not necessarily a bad thing. It is just an indication that the person does not want to follow you anymore – and at the same time prevents having annoyed customers.
If you comply with the above guidelines you will have been helped well on the way in the goal of ensuring that your emails reach all the way to the inbox.
Try MarketingPlatform for free for 14 days
The trial period is free, completely non-binding and expires after 14 days if you do not wish to continue.
When you sign up, you will also receive our educational flow via a series of emails along with our newsletter with regular updates.