The holiday season is upon us once again. And here we offer you the top 5 Christmas email marketing tips to help boost your campaigns. With this in mind, it is a great time to make the most of every opportunity to increase your sales.
Holiday Retail sales in the US have been on a steady rise over the past two decades. And in 2021 it is expected to rise by another 8.5%. As a result, email marketing is still the most effective way to reach your target audience.
Booming Sales
During the month of November email campaigns have increased by 25%, primarily due to the Black Friday / Cyber Monday sales. Now that they have passed, what is next?
While the push for sales was big over the month of November, December is sure to be just as big, if not bigger. Christmas email marketing offers businesses a chance to boost their sales. So, make it count while you can.
As customers are already in the buying mood, now is the time to push for a strong finish to the year. Use this period to offer competitive discounts. After all, it is a battle for attention. And winning such a battle will only lead to more sales.
So, let us take a look at the Top 5 Christmas Email Marketing Tips to Boost Your Campaigns.
1. Get Into the Season
The number one tip would be to get into the spirit of the festive season. After all, 'tis the season to be jolly.
Designing your newsletter templates to reflect the mood of the season is a good start. You can also tie in subject lines that get you into the spirit of things.
A couple of examples would be:
"Kickstart Your Christmas or Holiday Shopping Season with Exclusive Discounts."
"Indulge This Christmas or Holiday Season with Red Hot Specials and Smile Like Santa."
You can also create various campaigns for pre, during and post-Christmas. Here, the message is still the same. But by changing up your templates, you will have another opportunity to communicate with your audience and keep them engaged.
The use of visuals that represent the festive season are of a major benefit and should not be ignored.
2. Christmas Email Marketing Testing
As we approach the holiday season, every year we think of what we can do differently, or better, this time round?
To begin with, review what has worked and what has not worked in the past. Reviewing previous campaigns will definitely shed some light. Not only can you learn from your mistakes, but you can also draw inspiration from them. Where one campaign fails lies an opportunity to make it right, and succeed.
A good email list is based on quality, not quantity. So, before you send out your campaigns, test the waters. Some of your subscribers may not have heard from you in a while, or completely forgotten about you altogether.
Send a friendly email to see if they are still interested in receiving your emails or want to opt out. The average unsubscribe rates sit at around 0.1%.
Ultimately, sending out a test email prior will only have a positive impact on your open rates. In 2021, open rates at MarketingPlatform averaged 24%, which is a very respectable rate.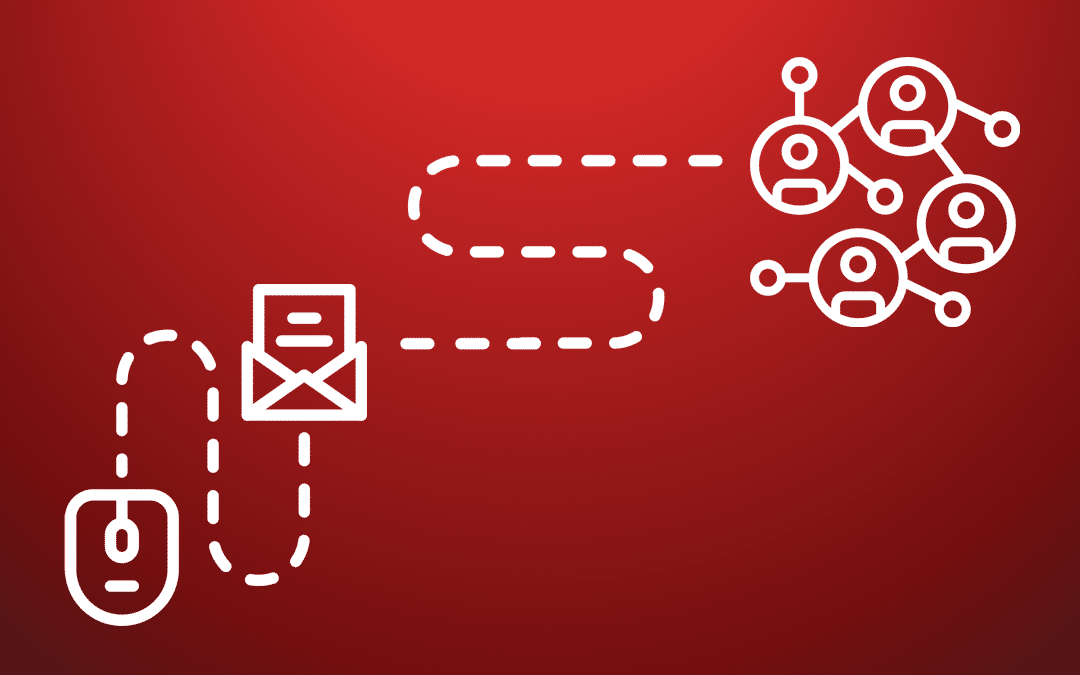 3. Boost Your Engagement with Segmentation
The use of segmentation is probably the biggest factor that can boost your engagement during the holiday season. Segmentation is a very powerful tool, especially when you are trying to deliver several messages to the right people, at the right time.
There are many opportunities with segmentation to boost your engagement. Automated flows can be set up for the following:
Abandoned cart
Warm leads
Wishlist
Age groups
Personal interests
For all new subscribers gained through this period, a seasonal welcome email would suffice. From there, you then target some of them based on the above examples.
You can also target those who have been inactive for a set period of time. For example: 3, 6 or 12 months. Here is another chance to target previous prospects and try to feed them back into the sales funnel.
4. Offer Incentives
Offering incentives with your Christmas email marketing is another way to boost your campaigns. This is a perfect opportunity to entice your subscribers to open and click through to your content. Hence, improving your open and click through rates.
There are many incentives you can offer. Some of those include:
FREE shipping (on selected items)
End of year Sale
Link to special gifts (example: under $100)
Last minute deals
It would also be beneficial to place these incentives in the footer of your emails. So, make these incentives visible at every turn of your customers' journey. As a result, open rates are higher during the holiday season.
5. Personalization and Appreciation
Personalized emails play an important role between seller and buyer. Showing customers your appreciation is gratifying. This has a positive impact, as gratification creates a pleasurable and emotional reaction of happiness.
A simple way to show your appreciation is by thanking your customers for their custom and ongoing support, after each purchase. As an added bonus you can offer customers a feasible discount on their next purchase.
For example: a 25% discount on their next purchase valid for a period of time, 90 or 180 days. Here, you are almost guaranteed a future sale for the first quarter or first half of the new year. Also, providing you a chance to forecast sales.
And do not forget, these customers can be segmented with a follow up reminder to not miss out on their bonus.
Close The Year Off with A Bang
In such a busy and dynamic world, reaching a high number of customers would not be possible without Marketing Automation.
If you have not applied any of these tips for your Christmas email marketing campaigns, then it is not too late to start doing so. Pay attention to detail and amplify your message.
Delivering the right message, to the right audience, at the right time is key!
This blog post has also appeared in a MarketingPlatform Newsletter.
Author: Alex Trajcevski
Try MarketingPlatform for free for 14 days
The trial period is free, completely non-binding and expires after 14 days if you do not wish to continue.
When you sign up, you will also receive our educational flow via a series of emails along with our newsletter with regular updates.