There is no doubt about how effective Email Marketing and Marketing Automation really is when it is executed correctly. As mentioned in other articles on our website, research has shown that you can see an improvement by a factor of up to 40 times in the ROI of your Email Marketing activities, and also that by segmenting your communications you can get 6-7 times better results.
One of the most effective types of email in Email Marketing and Marketing Automation is what is known as the transactional email. We often find ourselves getting questions from customers about this type of email, and there can sometimes be a bit of confusion about what this type of email really is – and most importantly what it does. So let's take a deeper dive into this subject.
Communication triggered by a certain action
Contrary to popular belief, transactional emails are not just emails that are used in a webshop and eCommerce context. A transactional email is an email that is triggered by a specific action taken by a customer or contact. The difference, therefore, between a transactional email and a regular marketing email is that the former is automatically triggered by a specific action, while a regular marketing email is planned and sent out to a specific list of recipients. So a transactional email is part of the mechanics of Marketing Automation and can be used by webshops, SaaS companies, regular websites and indeed anything and everything in between.
Put really simply, a transactional email is an email that must complete a "transaction" between sender and recipient. In other words, a transactional email contains information that the recipient has requested, and which is therefore inherently important to the recipient, and it is an email that is often tailored specifically to the recipient. For the same reason, these types of emails are extremely important as they contain information that may be essential to that customer's experience with the company.
Examples of "simple" transactional emails include:
The user registers for a webinar and receives login information
The user creates an account and receives information about the account creation
The user has forgotten their password and will receive a link to create a new one
The user submits their details to a contact list and subsequently receives a white paper

However, transactional emails can also be very effectively geared towards eCommerce or have a decidedly more sales-oriented approach:
Confirmation of an order as well as delivery information
Shipment statuses
Abandoned basket / Abandoned basket emails
Upgrades on subscriptions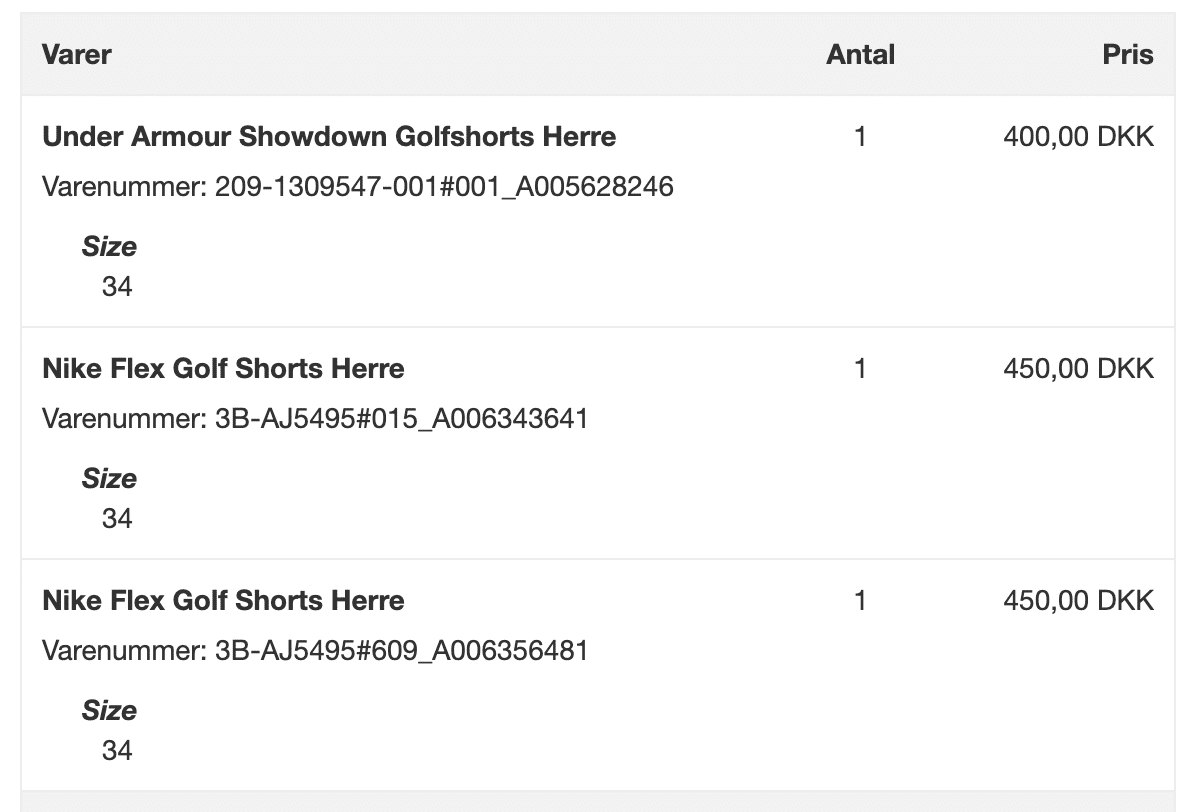 Why do transactional emails work so well?
As mentioned above, transactional emails contain information that the recipient has requested and in many cases needs directly. Therefore, the opening rate is often significantly higher on this type of email, and as result, the Click-Through-Rate will of course also often be quite high if the email contains a link, which is advisable where possible as it is very important for the ongoing dialogue.
At the same time, because the content contains very valuable information, it boosts the customer-recipient relationship and creates credibility. Branding also plays a significant role here, as it is an obvious way to present the company's design characteristics with the logo, font, brand colour palette and so on.
Best practices for transactional emails
Here are a few tips on how to best get started and use transactional emails:
Always use a reply-to email address to which a user can respond. This also applies to the regular marketing email campaigns that you send out. Using a "no-reply@" is like telling your contacts and customers that you really do not want to hear from them.
Be very clear about why you are sending your email.
Get your emails authenticated with SPF and DKIM, so you ensure greater deliverability and your emails do not end up stranded in spam folders.
Include the name of your company in the sender name so that the customer knows that it is an important email and that it comes from your company.
As the opening rate of this type of email is often very high, it gives you a good opportunity to make sales or add additional information about your business that you think is relevant. But be very careful – you do not want the transactional email to be regarded as spam, so use it wisely.
 If you want to know more about how you can work with transactional emails in MarketingPlatform, you can always book a demo with one of our brilliant colleagues, who can bring you up to speed with all the opportunities the platform offers you to take the dialogue with your audience to the next level.
Try MarketingPlatform for free for 14 days
The trial period is free, completely non-binding and expires after 14 days if you do not wish to continue.
When you sign up, you will also receive our educational flow via a series of emails along with our newsletter with regular updates.