Integration: Zapier
MarketingPlatform integrates with Zapier, an integration service that connects MarketingPlatform with over 600 other systems.
A good supplement to integrate.
MarketingPlatform has developed its own plug-ins for the large systems, such as for example, WordPress, WooCommerce, Magento, Drupal and similar.
It is a great work to develop and maintain integrations. Therefore, we have created a very comprehensive integration with Zapier.
Zapier can help build a bridge between many different systems and allows continuous data synchronization.
Zapier costs a low monthly subscription, but it also has a free solution with lower synchronization frequency.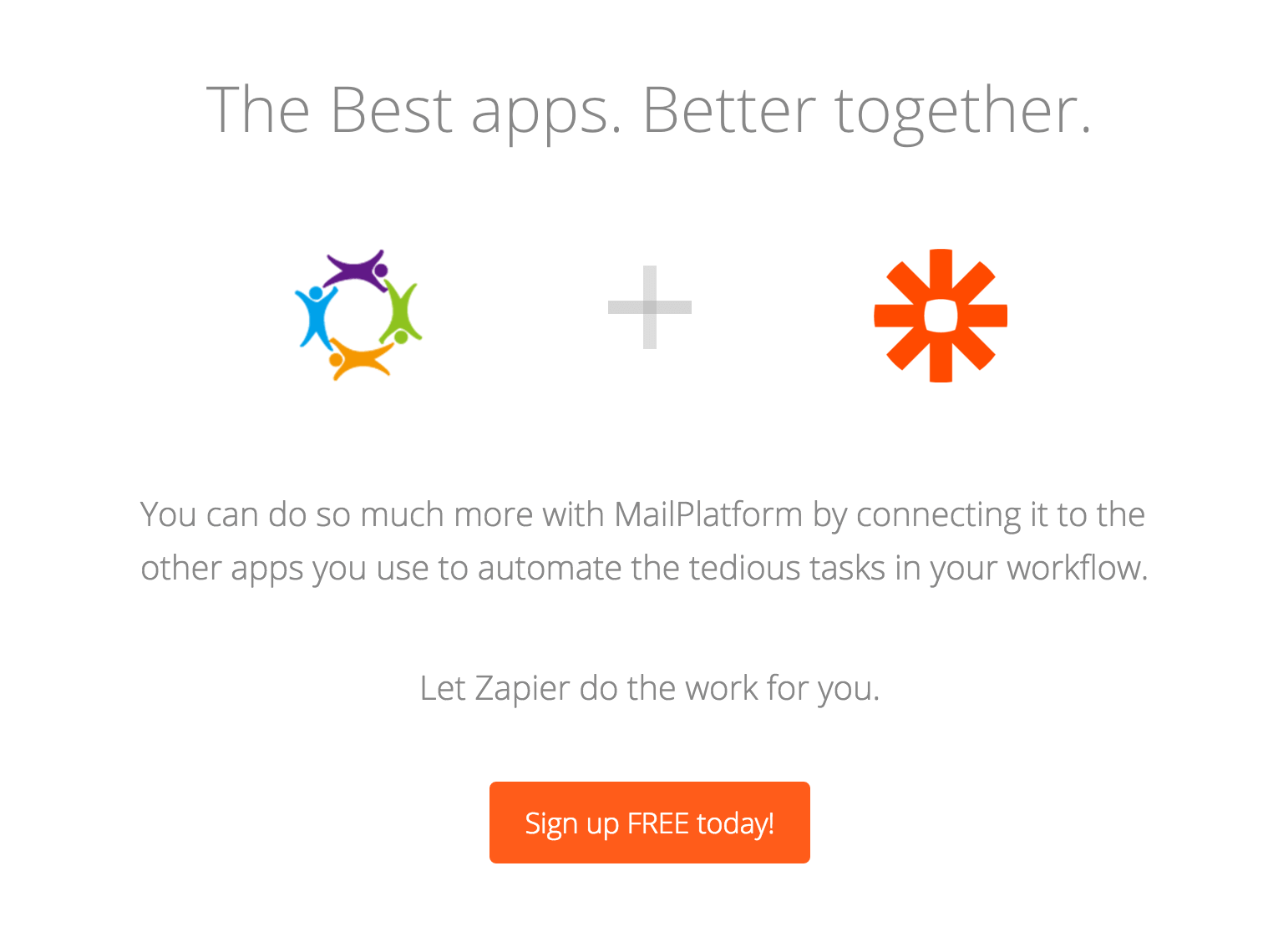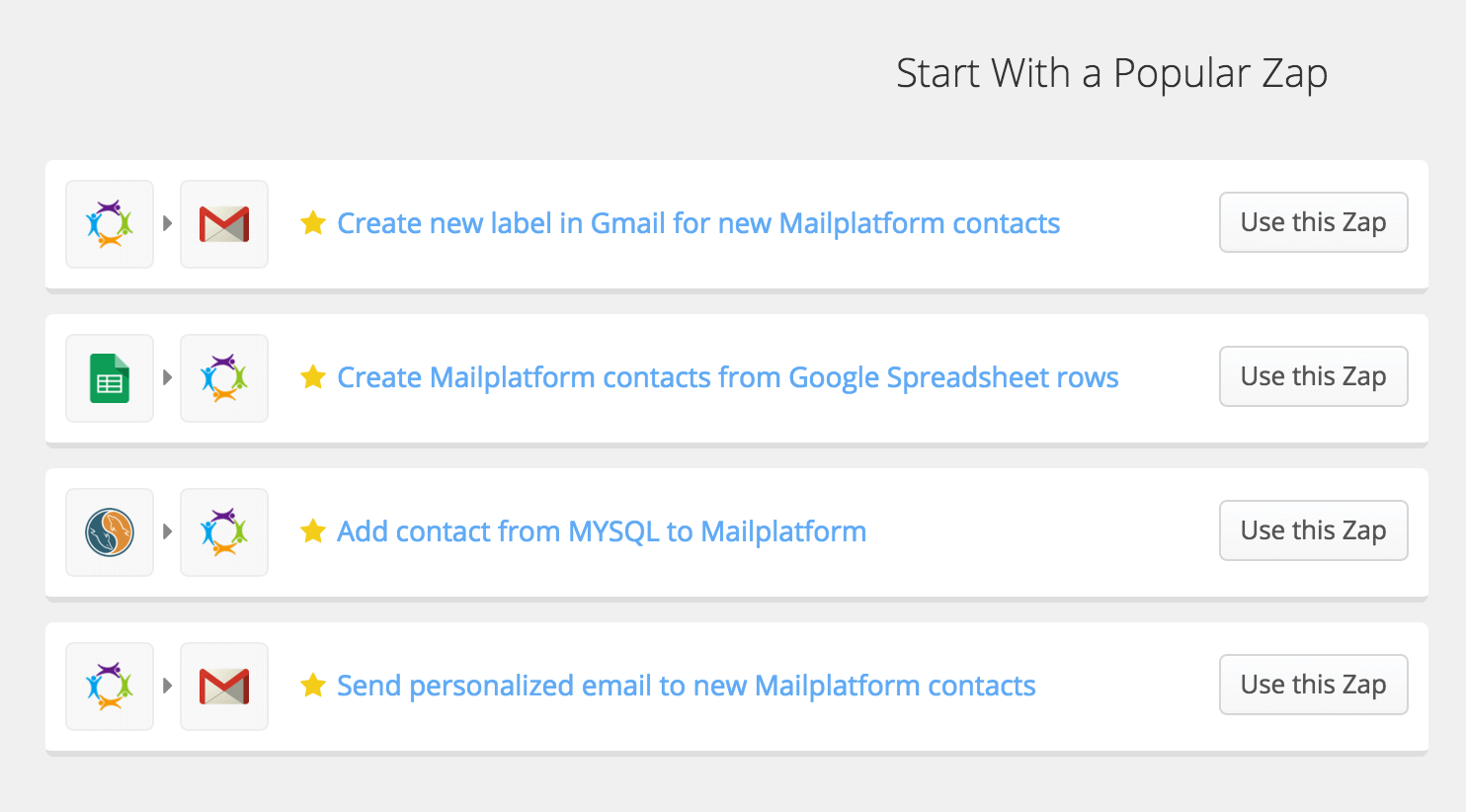 Zaps are the small bridge builders
In the world of Zapier, a small integration that can, for example, create contacts in MarketingPlatform automatically every time a line in Google Docs spreadsheet is added, is called a Zap or Zaps. A Zap can do almost anything.
We have created a number of Zaps that are ready to put into operation for your company. You simply need to choose a source for both contacts, automatic or content, and connect MarketingPlatform to the other solution.
It could be a webshop, where information about purchase is transferred to MarketingPlatform. They trigger an automatic flow that sends a thank you email that contains new inspiring products – along with a copy of the order. Just to give an example.
Automatization and personalization
Targeting or personalization is the keyword for more success in email marketing. Here, automation and integrations can play a major role.
When something happens somewhere, it can cause an action somewhere else, and this action can again be translated into something third – in a completely different system.
Imagine that you sell socks. You have socks for both children, women and men. And the socks are also adapted to different seasons and purposes.
A newsletter recipient clicks on a pair of socks.
She looks at them in the webshop, adds them to the shopping cart, but does not buy them. A Zap sends information back to MarketingPlatform about what she put in the basket.
A trigger email collects that knowledge, retrieves the content of the basket through a feed from the shop and merges some of the best-selling women's and children's stockings into the email.
Products for children of course because the women buy for the children.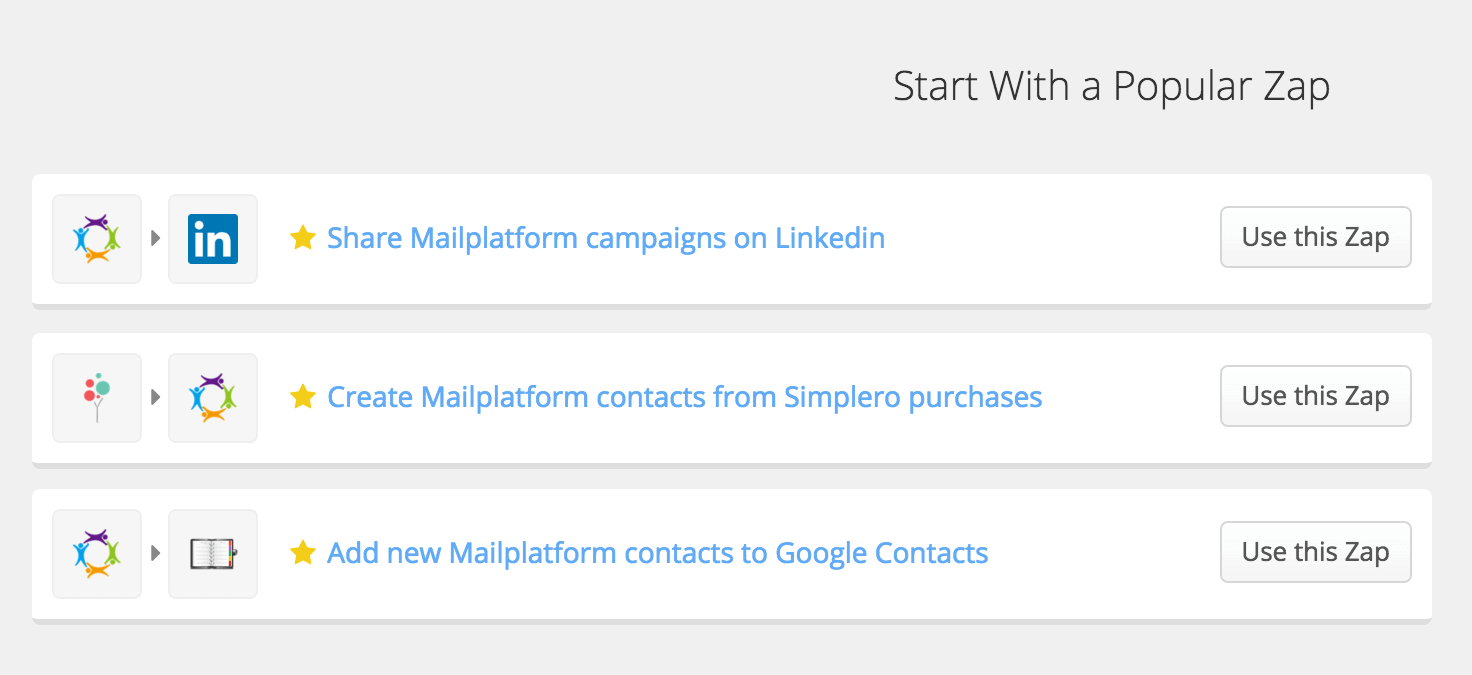 The mail is sent, even with a link to continue the purchase. The woman continues to shop and this time buys the items. Again, Zap sends this info to MarketingPlatform, and thank you for your order email is sent. Ten days after the purchase, a follow-up satisfaction email is sent.
The same information sends through Zapier also to the company's finance system, which therefore knows the information about interest, but not purchase. Therefore, the data can be used for statistical purposes.
Setup of Zapier and MarketingPlatform
The connections are created using the API for MarketingPlatform. This access costs a little extra each month. Once the access is established, the codes should be entered in Zapier. And the magic can begin.
As always, MarketingPlatform support helps with the solution. Contact us at +45 70 26 12 72 or support@linkmobility.dk
Try MarketingPlatform for free for 14 days
The trial period is free, completely non-binding and expires after 14 days if you do not wish to continue.
When you sign up, you will also receive our educational flow via a series of emails along with our newsletter with regular updates.