Have you ever wondered who the anonymous visitor is on your website? There are sure to be a few. Well, perhaps more than just a few. In actual fact, the majority of website visitors are anonymous. As a result their contact information is unknown.
As of June 2021, Google was the most visited website by time spent per visit. On average users spent 22 minutes and 42 seconds per visit. And with billions of users surfing the net every minute of the day that is a lot of time spent on the internet. Also, it is mind boggling considering the number of visitors that remain anonymous. So, it is time to unmask their identity.
What Is an Anonymous Visitor?
Imagine you own a store and several people walk into your store every single day. But most of them are wearing a mask and do not engage in any dialogue. You do not know their name. You do not know what their face looks like. Nor do you know where they come from. But surely though, they are there for a reason. This is no different to an anonymous visitor on your website.
In email marketing terms, it's email addresses that you do not have. These visitors could be first time visitors or returning visitors to your website. The aim is to obtain their email address and convert them into a lead. 
But what happens to those whose details and information you do not have?
The Mystery Behind the Mask
The biggest mystery lies in who is behind the mask and why they are visiting. What is the anonymous visitor looking for? And how do we get them to communicate with us? This is on the mind of all marketers. 
There could be several reasons why someone is visiting your website. They may be searching for information or a specific product or service. Some may have even ended up on your website as a direct result of your advertising and marketing campaigns.
Regardless of the reason, underneath it all lies the potential for new leads, new customers and most importantly new sales. But the question remains on how to convert these visitors?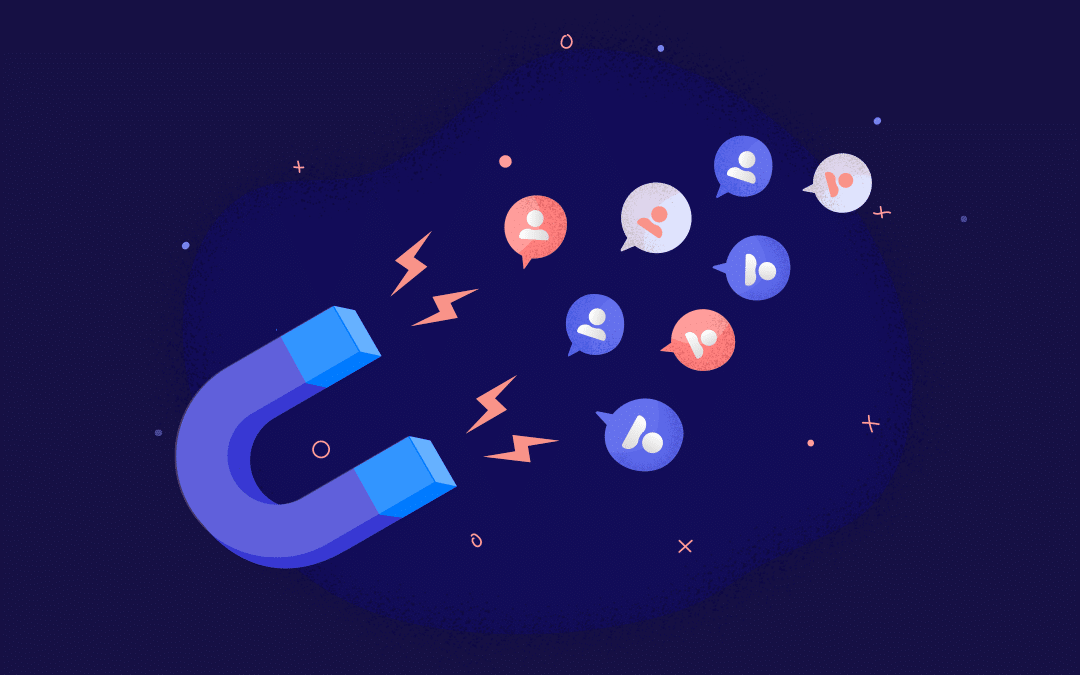 The Combat
Converting an anonymous visitor into a lead is an ongoing task for all marketers. A task to challenge your existing marketing skills. And a chance to further enhance your skills with every obstacle. For the great achiever, opportunity lies in the challenge ahead.
The collection of data can assist you greatly in determining how to combat the anonymous visitor. With this in mind, the data that is collected creates a clearer picture of who the anonymous visitors are. A unique profile in itself without yet obtaining an email address.
Some of the data that can be collected includes:
Behavioral data; which can provide you with very helpful insight. Insight such items/products that have been viewed, the amount of website visits and any interests your visitors may have.

Location tracking; is beneficial in assisting you where your visitors are located. This enables you to target them with real-time advertising campaigns. 

Device used; provides you with the ability to create more consistent campaigns. Campaigns can be designed to follow visitors and nurture them towards becoming a lead and ultimately becoming a part of the sales funnel.

Where traffic comes from (Google, Facebook or other); also provides you the ability to create more consistent campaigns. This ensures the message is the same across the board with all advertising.

Cookie matching; allows you to match information, cookie ID's from several platforms, to the same user. With this you can target specific users with your ads. 
Once you have collated all the data, it is time to start targeting these anonymous visitors. By targeting them you are creating every opportunity to engage with them, with the intent of converting them into a lead.
Target And Engage
Pop-ups are a simple, yet great, way to engage with a visitor. You can simply direct them to a specific page or site such as a social media account. Ultimately nurturing them towards obtaining their email address. There needs to be a reason for them to join your mailing list. So provide them with value. What is it worth to them? Place yourself in their shoes and ask yourself, what do I expect in return for providing my details/email address?
When targeting new visitors, a contributing factor is to ensure the message is personalized. You are more likely to obtain their details by coming across as speaking directly to them, and them only, rather than a broadcast message directed at a large audience.
Gated content is another way to obtain visitors' details. This can create interest and also intrigue the visitor. For example; "What information are they hiding? What is it I am missing out on?" But keep in mind, this could also steer visitors away if they have to hand over their details in order to obtain information.
A way to overcome this is by offering value in return. A premium subscription as such, so visitors can see the value. Offering basic and ready free information is one thing, but more in-depth valuable information is another. For example; "If you want more in- depth details, tips and tricks then subscribe to our premium service."
Another method to use is by offering first time visitors a once off offer they cannot refuse. Something along the lines of a 25% off offer on a subscription or feature product. Never to be repeated again. This is a method that can work for those visitors who have already done the groundwork and are at the decision making stage, ready to commit.
Ignoring Can Cost You
The biggest mistake a marketer can make is ignoring the anonymous visitors and the data that is available to them. Within these unknown parameters could be your next big customer. Something that could make or break your company. Therefore, the risk of losing potential customers/sales is far too great to ignore for anyone.
So do not be fooled, anonymous visitors are looking for a reason. They leave a trail behind for you. Although there is software that can identify visitors based on IP addresses, these are not that ideal. They guess who the visitor is and certainly do not provide you with their contact details. So put the hard yards in and do the work by connecting the dots. Provide them with the bait (information) they need and lure them in. Hook, line and sinker.
 This blog post has also appeared in a MarketingPlatform Newsletter.
Author: Alex Trajcevski
Try MarketingPlatform for free for 14 days
The trial period is free, completely non-binding and expires after 14 days if you do not wish to continue.
When you sign up, you will also receive our educational flow via a series of emails along with our newsletter with regular updates.