Podcast: Why Use Email Marketing?
Been there, done that… In a world inundated with a plethora of channels, devices and platforms, and given that the average 21st-century human now has an attention span of a mere 8 seconds, it is perhaps all too easy to assume that as one of the longer-established marketing channels, it's a dog that has had its day. Nothing could be further from the truth.
[passster password="podcast"]
[/passster]
Try MarketingPlatform for free for 14 days
The trial period is free, completely non-binding and expires after 14 days if you do not want to continue.
By registering, you will also receive our training flow on a series of emails – and our newsletter.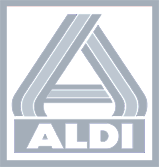 Password Protected Podcast
A password is required to listen to this podcast. To get access please fill out the information below. You will then be subscribed to our newsletter filled with useful information, inspiration and tips and tricks about marketing automation. We promise only to send you mail when there is something really worthwhile to talk about, and you are free to unsubscribe at any time.