How to integrate DanDomain with MarketingPlatform
You can easily synchronize your contacts between DanDomain and MarketingPlatform. 
DanDomain does not have a common "Subscribe to newsletter" feature that we can use. Therefore, we need to activate reserved fields on the customers and make our own 'Subscribe to newsletter' field.
This is done by going to "Settings -> Shop settings -> Orders" and clicking on "Save reserved fields on customers".
Next, go to "Design -> Order fields". Here you will find the new reserved fields.
If you enter and edit one of the reserved fields, you should first click "Show in payment details" and choose field type = Dropdown.
After that, you should in field values<br> insert following value: No;Yes
Once this is done, you will see the new created field in your payment window for Checkout.
If you wish to sort contacts, so that there are only these contacts who come in MarketingPlatform, you can do this by setting up the connector.
How to set up the general integration between DanDomain and MarketingPlatform:
 Use URL (domain name) of your webshop and an API key for the integration.
1. Create/find API key in the DanDomain shop
Start by logging in to DanDomain and find the section with Settings -> Integration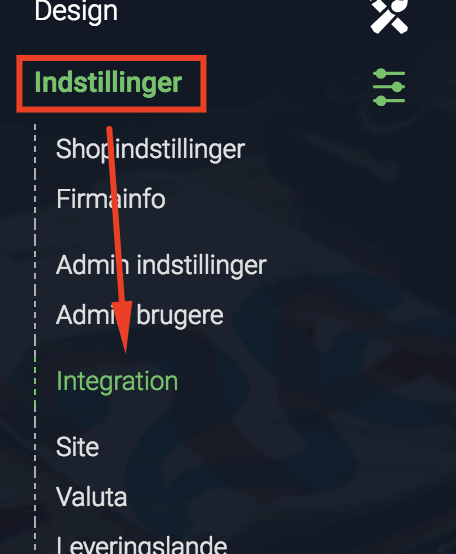 1b. Click on Integration and then click on pencil icons next to Import/Export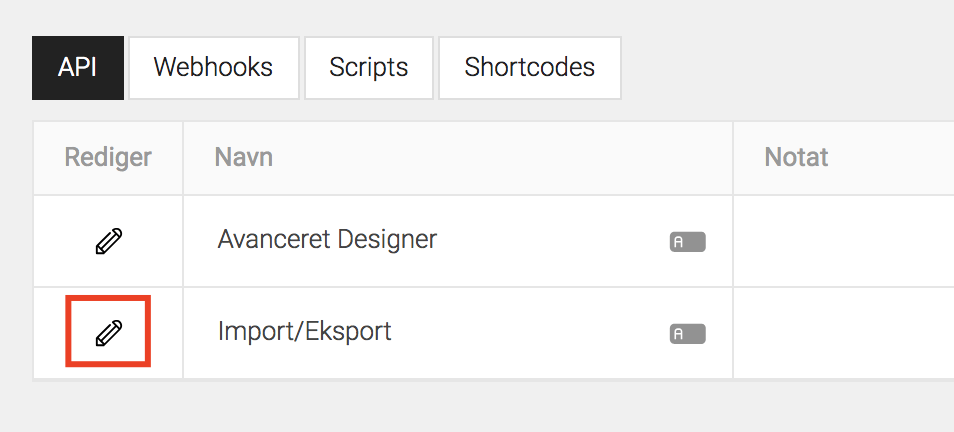 1c. Name your integration (or leave the name), write possibly a note for your own use and then click on "Create new API key"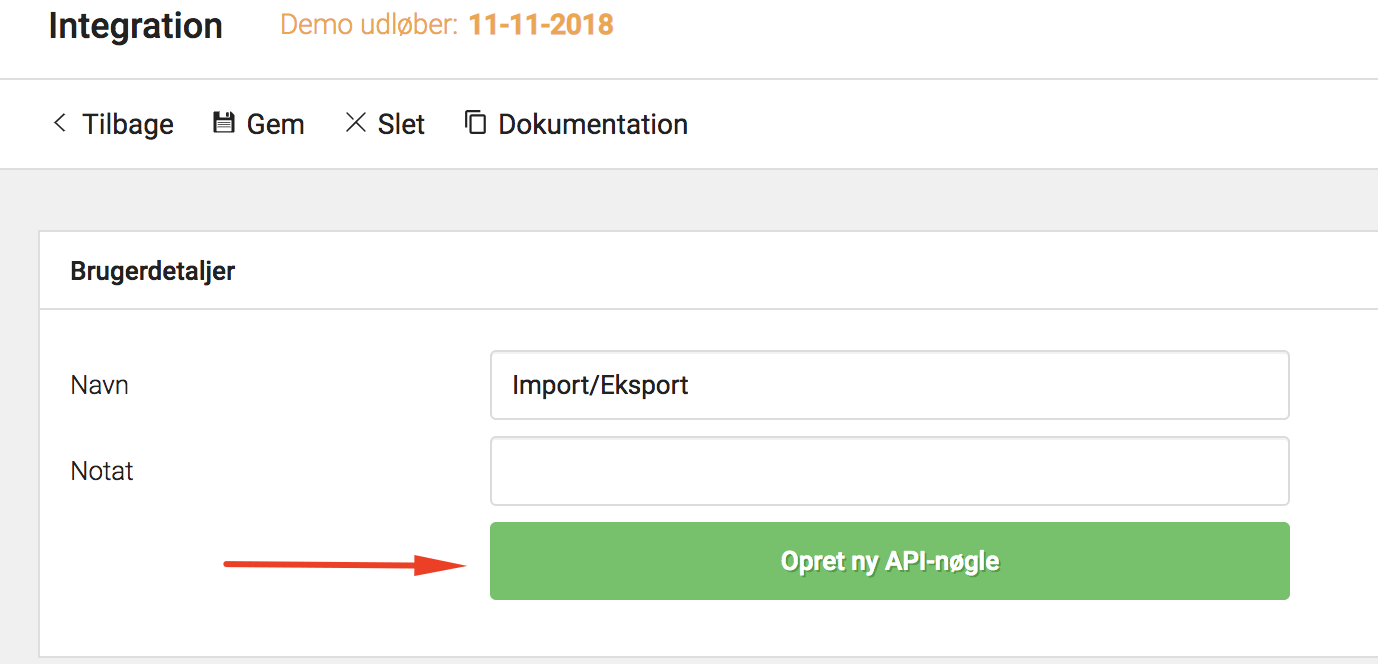 1d. A Connector that needs to connect MarketingPlatform with your data in DanDomain must be created now. Log in to MarketingPlatform and go to the section 'Integration and Connector'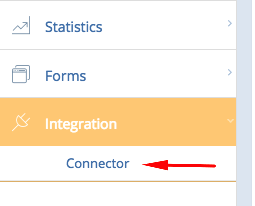 1e. Name your Connector and select "DanDomain" from the section Connect System. Enter your webshop's URL (domain name), the API key that you just created in your DanDomain webshop and a date. Finish by testing the integration connection by using the "Test Connection" button.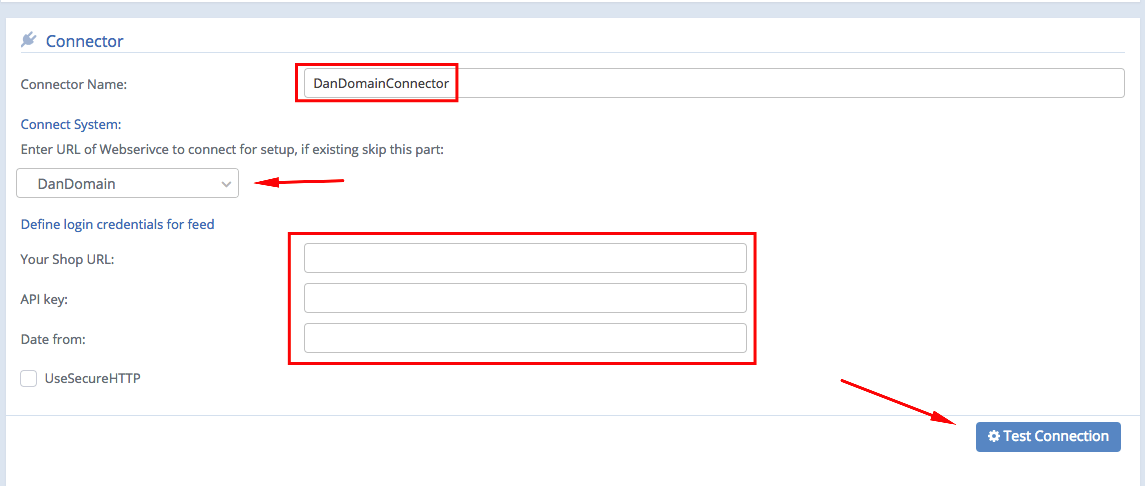 1f.Click "Save" at the bottom and continue to map the fields. Read our guide on how to map fields here.
If you encounter any problems, our customer service is always ready to assist you at +45 72 44 44 44.